新陈代谢+能量

通电。 屡获殊荣的古代武士食品混合物。 我们的能量补充粉旨在以健康、自然的方式增强能量、活力和耐力。 

重点。 精神萎靡,压力大,或者只是需要能量?跳过能量饮料和咖啡,直接喝超级燃料,你不会发现自己随后陷入精神迷雾的状态。采用药草、蘑菇和水果的混合物制成,这些药草、蘑菇和水果因其独特的特性而被使用了数千年。

适应。 这种促智混合物充满了称为"适应原"的超级适配器,它可以让身体吸收当时身体最需要的任何营养物质。增强减压特性。
促进新陈代谢。 纯绿茶和可可具有协同作用,并已对其对新陈代谢的积极影响进行了研究。

了解你的成分 
体验在秘鲁种植的有机可可品种的味道和营养的差异,这些品种在未耕种、营养丰富的土壤中得到泉水的支持,并由土著部落种植。


为什么你会

喜欢

它

提升能量

传家宝可可、适应性蘑菇和绿茶结合在一起,自然地增强能量

提升情绪

含有已知可增强幸福感的超级食物

减轻压力

该配方中的适应原可帮助您"适应"所有内部和外部压力源

提高恢复能力

适应原可以帮助您的身体从健身房、锻炼或其他任何事情中更快地恢复,这样您就可以回到您喜欢做的事情!

重点

这种混合物中的强效超级食物,如抹茶、可可和适应性蘑菇,与注意力集中和思维清晰有关
成分

BōKU®Super Adaptors(†PremiumMaca Root,†Goji Berry Juice,†Full Spectrum Reishi,†MatchaGreen Tea),†VermontMaple Syrup (dehydrated),†FairTrade Cocoa,†MarshmallowRoot,†FineVanilla Bean,†RedDulse, Celtic Sea Salt
如何

享受

享受超级燃料的方式有很多种!

作为早晨在热水中提神

在冰沙中

作为预餐-锻炼饮料

作为下午热水或冷水的补充

混合到烘焙食品中
常问问题

What about Super Fuel makes it an adaptogenic formula?

Boku Super Fuel contains generous quantities of plant-based superfoods that have been traditionally considered "adaptogens" in botanical science. These plants include: Cacao, Maca, Reishi, Matcha and Goji Berry. Many of these ingredients are conditioned to naturally adapt to stressful environmental conditions and experts believe they share these qualities with humans when consumed.

What is Boku Super Fuel?

Boku Super Fuel is a chocolatey and delicious, doctor formulated blend of adaptogenic superfoods designed to naturally enhance human performance and recovery.

When is the best time to take Super Fuel?

A half hour before any intense athletic activity, and/or right after working out, are great times for Super Fuel. Early in the morning is an amazing way to start your day. Your work life can really benefit from taking Super Fuel, to help keep you focused and creative. It's usually best to skip Super Fuel in the evening, because of the increased energy and vitality. An exception would be a special evening with that certain someone or before a long night of celebration.

I'm not an athlete, I have a 9-5 desk job – can I benefit from taking it?

Absolutely. The super adaptors found in Super Fuel not only give you a physical lift, they give you a mental lift as well. Start your day with a newfound vitality and zest by enjoying a boost of Boku Super Fuel!

Is the Maca in Super Fuel safe to take while breastfeeding?

While there should be no reason not to take Maca while breastfeeding, we cannot give medical advice and encourage you to consult your health care professional before doing so. We also encourage investigating online for information about the historical uses of Maca as it pertains to breast feeding and milk production.

Is BōKU Super Fuel considered a pre-workout? How should I use it for best results?

BōKU Super Fuel will help pre and post workout. Many people have told us they enjoy using one serving of Super Fuel before a workout and one serving after for overall support and recovery. Also great before any strenuous or stressful activity, long day at work or even long drives.

How often can I take it?

It's always good to mix up your diet and food consumption every so often. This prevents the body from becoming used to particular ingredients and undermining maximum benefit. A few times a week is sufficient for many people because of the potency of BōKU Super Fuel. Those who workout to extreme levels could use BōKU Super Fuel every day during training, competition, and recovery. You can also adjust your dosage. Substantial benefit can be derived from servings of only 10 grams (1 small scoop or tablespoon), or less.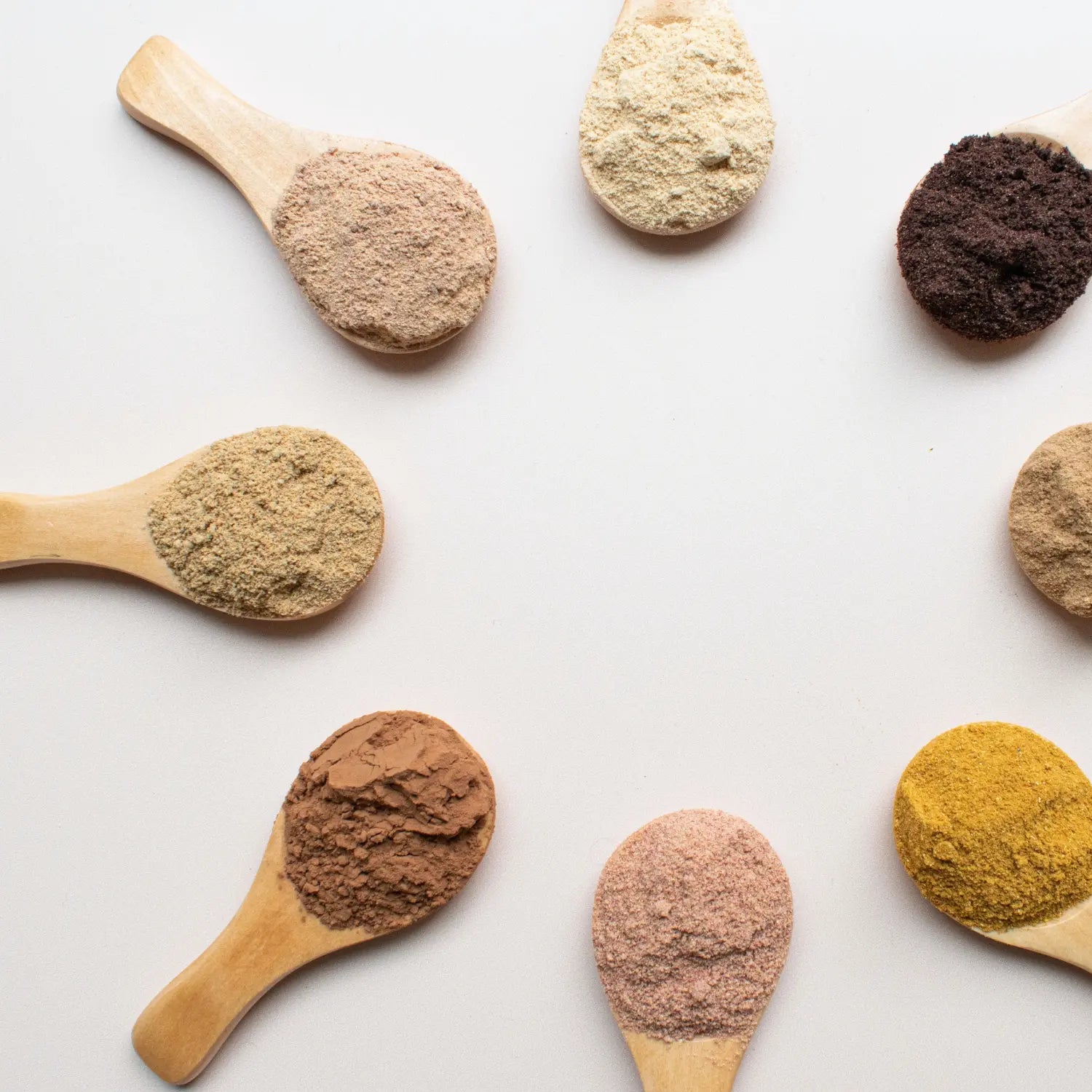 权力归于人民
Boku 粉末是用地球上最原始的超级食品制成的,可引发转化并保持结果。
我们相信了解您的农民,建立联系与您的食物一起使用,并将植物视为药物。 在此了解有关每种有机、可持续种植成分的更多信息。
My secret weapon [as a world record runner]
Boku Super Fuel is my secret weapon. It allows me to train at the highest level and pursue my passion.
Review video: https://www.youtube.com/watch?v=S_kKfVnx_Ro
Safe energy boosting support
My family uses Super Fuel before and after our athletic activities. We add it to our Boku protein powders. We do not want to be without it!
Love this product
I am so keen on Boku products, they are clean taste really great. This product delivers!
SuperFuel super charged my day!
I drank a super fuel smoothie before heading inland on the beautiful island of Puerto Rico. I hiked through the jungle to head up to a beautiful 100 ft waterfall and never once. missed a beat! I had energy to burn! And the chocolaty taste is so rich and delicious. I highly recommend SuperFuel to kick off your day.
Love my superfoods, I know the Healthy nutrition that I'm getting in each Shake and it's easier for my body to absorb and Digest which is really important to me.