经认证的有机超级食品的优质混合物,可打造全身代餐
75 种世界上营养最丰富的超级食品,可帮助您的身体保持快乐、充满活力,并为生活中遇到的任何困难做好准备。 通过这种优质代餐,补充能量、清除毒素、支持免疫力、提高思维清晰度、增强骨骼、肌肉、神经系统并支持心血管健康。你的身体会感谢你的。
Boku超级摇
为什么你会喜欢它

Boku Super Shake 是一种完整的代餐食品,已被证明可以改善:

免疫力
活力
重点
压力
消化
肌肉
Metabolism
炎症反应

这种优质的超级食品餐有...

✓ 30 克植物蛋白
✓ 适应原
✓ 超级蔬菜和豆芽,
✓ 超级水果
✓ 益生菌和酶
✓ 姜黄根等抗炎药
✓ 全天然有机广谱维生素和矿物质
如何

享受

将 2 勺与冷水混合,一天中的任何时间均可作为代餐享用。
也可与冰、水果和非乳制牛奶混合制成冰沙
常问问题

Is Super Shake safe to take while pregnant?

Yes! Super shake is safe and effective to take during pregnancy but always check with your healthcare provider.

What type of protein is in Super Shake?

We source our protein from Pumpkin, Red Dulse and Peas

Is the multivitamin in Super Shake of synthetic origin?

Our proprietary multivitamin is sourced directly from organic and vegan whole food sources and is as close to nature as possible.

Is Super Shake hypoallergenic?

Yes!

What is the difference between Super Shake and other meal replacements?

Super Shake contains only the highest quality ingredients with ZERO fillers, dairy, artificial sweeteners, added sugars or gluten

Who should take Super Shake?

Anyone can take Boku Super Shake! It is simply the ultimate human fuel.

When is the best time to take Super Shake?

You can take Super Shake anytime you are ready for a meal! Most people prefer to use it as a breakfast or lunch replacement. Many people love to use it as the perfect meal post-workout.

What is the difference between Super Shake and Super Protein

Super Shake has 30g of protein as well as a full serving of fruits, vegetables and adaptogens. Think of Super Shake as a complete meal with our proteins as foundational bases.

What is the difference between Super Shake and Super Food?

Super Shake is essentially an ALL-IN-ONE complete meal replacement that contains every ingredient that superfood has with added fiber, adaptogens and protein. Super Shake essentially has both micro and macronutrients while SuperFood is a more concentrated formula focusing on micronutrients.
Good product but too expensive with shipping
My preferred
I've tried many meal replacement products but this one is my fav!
Round Trip Peak Performance
Super Shake 100% lives up to its description! I am energized and FOCUSED post workout. I feel stronger and my internal feels cleaner. My morning work performance is improved, too, as I am able to approach tasks and demands with a refreshed intelligence and I NEEDED that. Thanks, BOKU!
Perfectly excellent.
BOKU is perfectly excellent! Completely satisfied as well as noticeably healthier! Thanks a million!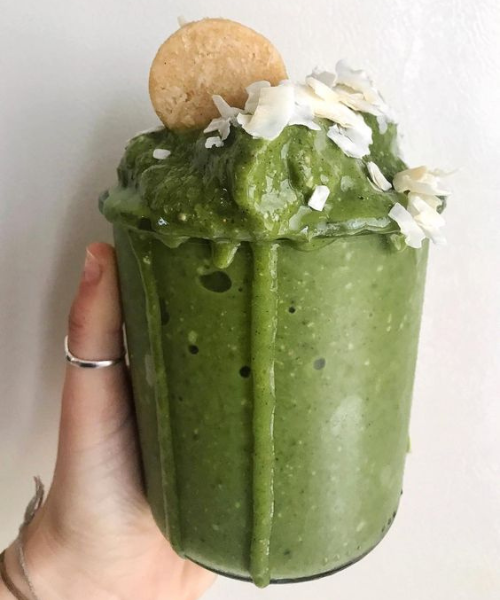 多合一代餐
摇一摇,满足您的所有需要​​:
✓ 30 克植物性蛋白质
✓ 适应原
✓ 超级绿色蔬菜和豆芽,
< p>✓ 超级水果
✓ 益生菌和酶
✓ 姜黄根等抗炎药
✓ 全食物来源的有机广谱维生素和矿物质
>
感觉如何
✓ 补充能量
✓ 清除毒素
✓ 支持免疫力
✓ 提高思维清晰度
✓ 强化骨骼、肌肉和神经系统
✓支持心血管健康
✓帮助地球
如果有完美的一餐,我们相信这就是了。
p>