库存降价促销!售完即止!
您是否知道,除非您的身体得到特定微量矿物质(通常日常饮食中缺乏)的滋养,否则您的免疫系统无法正常工作?这些微量矿物质含量低会影响免疫健康的各个方面,例如抗体功能。
多年的过度耕种地球土壤已经耗尽了地下的矿物质,导致植物天然存在的维持生命的矿物质减少。由于微量矿物质缺乏而导致疲劳、新陈代谢缓慢和免疫功能下降是相当常见的。

每天在一杯水中享用 Boku Minerals,感受您的系统中矿物质含量适当的变化。
Why You'll

Love

It

There is literally not one function in your body that does not require minerals, period.
They play a crucial role for
Hundreds of enzymes
The development of neurological functions
The blood system
Biochemical reactions
Certain hormones

Ingredients

Magnesium: 45 mg (helps to calm and relax)
Potassium: 130 mg
Sodium: 130 mg
56 trace minerals from the Dead Sea

How to

Enjoy

Squeeze a dropper full into a glass of water, juice or smoothie and enjoy daily. It's the easiest way to flood your cells with vital trace minerals.

FAQ

How will I know it is working?

Customers have told us they feel more hydrated, calm and energetic. It varies from person-to-person.

What Ingredients are in Dead Sea Minerals?

Per serving: Magnesium: 45 mg, Potassium: 130 mg, Sodium: 130 mg, and 56 trace minerals from the Dead Sea.

How do I use Dead Sea Minerals?

Using Boku Minerals is easy! Simply squeeze a dropper full into a glass of water, juice or smoothie and enjoy daily. It's the easiest way to flood your cells with vital trace minerals.

What do Dead Sea Minerals taste like?

There are two great all-natural flavors: coconut and lemon-lime.

Aren't I getting minerals from drinking water?

Chances are NO, especially if you're drinking RO (reverse osmosis) water. Most bottled water is RO, which is great for purification. The RO process can remove heavy metals, fluoride, chlorine, pharmaceutical drugs and a variety of other toxins, which is great. The problem is that the RO process also removes minerals so you are essentially consuming water devoid of essential minerals. Turn your bottled water into a health forming powerhouse with just a squirt of Boku Super Minerals!

Aren't I getting my Minerals in my food?

Years of industrialized factory farming has stripped minerals from the earth's soils, causing plants to have less naturally occurring life-sustaining minerals.

I feel sluggish, could this be from a lack of Minerals?

It's fairly common to experience fatigue, slow metabolism and decreased immune function due to trace mineral deficiency.

Why do I need Minerals?

There is literally not one function in your body that does not require minerals, period. They play a crucial role for hundreds of enzymes, the development of neurological functions, the blood system, biochemical reactions and certain hormones.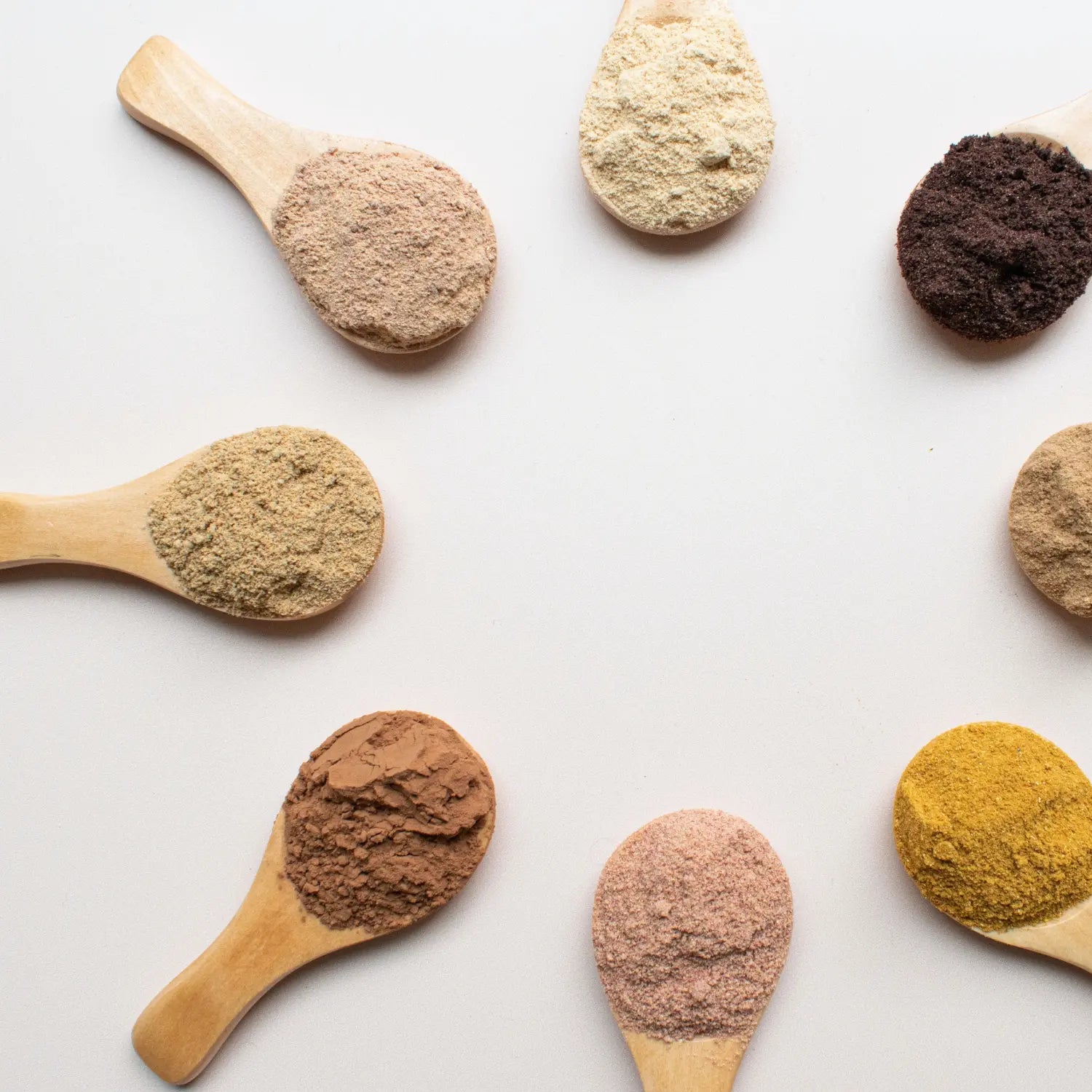 Pow(d)er To The People
Boku powders are created with the most pristine superfoods on earth to ignite transformation & maintain results.
We believe in knowing your farmers, connecting with your food, and honoring plants as medicine. Learn more about each organic, sustainably farmed ingredient here.

Plan(e)t Based Food
Do it for you. Do it for the community. Do it for the planet.
It's estimated that about 60% of the world's waste is from discarded food.
By choosing Boku, you are consuming the "future of food" & directly reducing the amount of food waste on this planet.
learn more
This product is great! It keeps you hydrated and it tastes great. I will be buying again.
Delicious necessity!
Use this every day in my smoothie--love the taste, ease and requisite supply of minerals!
Raising the Dead
Vitality! Clarity! Life sustaining minerals that the body needs, craves, desires... If for no other reason, take this to defy those who want you Dead, Sea surfing!
Minerals that Matter
Magnesium is an important part of our makeup and we need responsibly sourced forms to supplement our diet. I was fine with the original but the coconut flavor adds another level of enjoyment! Thanks BoKU!
Makes a difference
This is my second bottle, *m glad that I'm the subscription. I drink much more water since using this.
I just feel completely hydrated and a calm energy.
Thank you for making this available.
I enjoy both flavors but the lime and coconut will be my Summer to