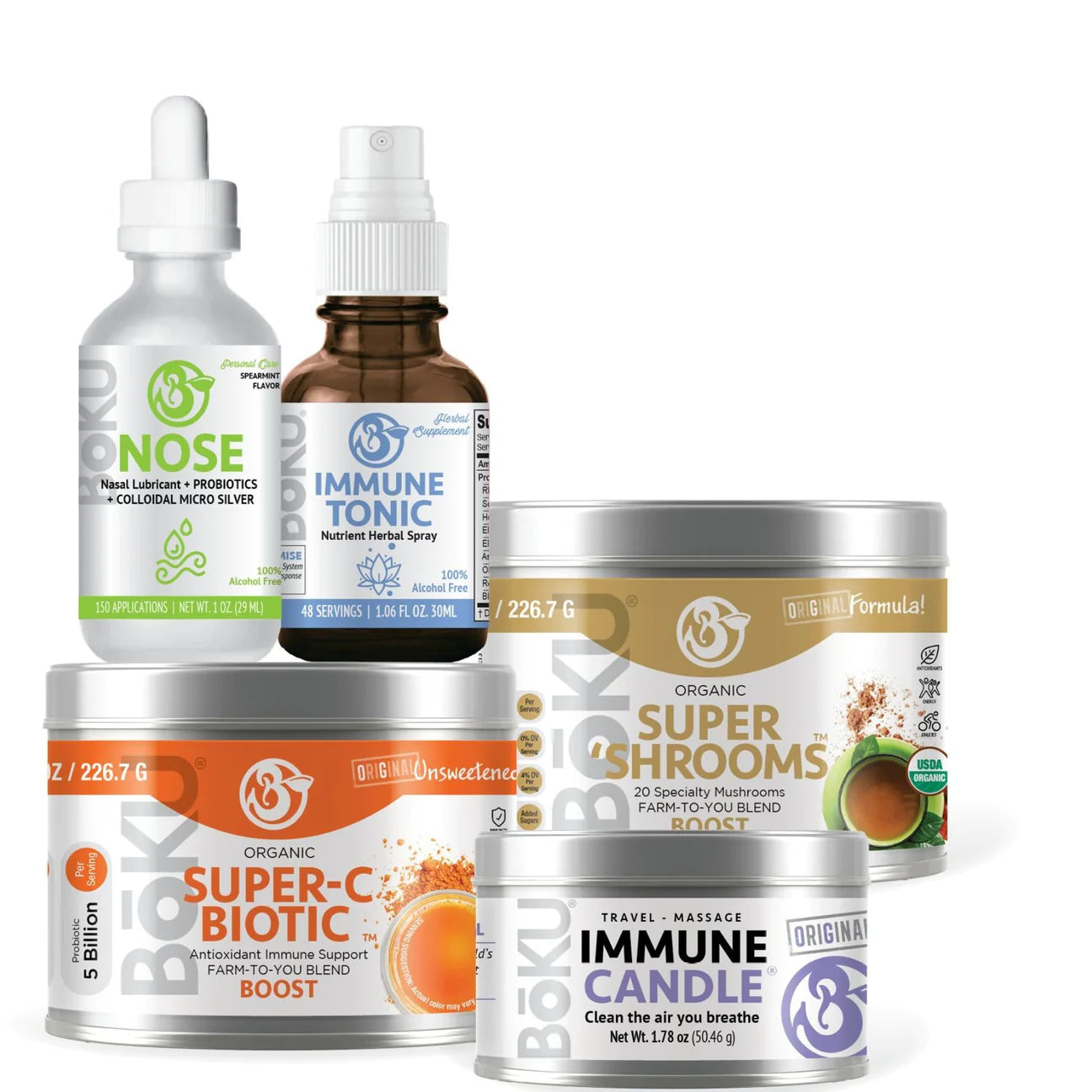 An article published yesterday at Forbes.com, authored by style & beauty editor Anna Haines, highlights some of the best natural products that may improve breathing and support respiratory health. Yours truly got a big shout out! 
Here's the mention we received:
There is a long history of using essential oils for respiratory support. Going back to the times of Christ—the Three Wise Men who showed up with gifts for Jesus? Those gifts were gold, frankincense and myrrh," Reno Rolle, the founder of BōKU Superfood, tells Forbes. Rolle is thrilled to see consumers embracing natural supplements containing essential oils. "Flying off the shelf would probably not be an understatement," Rolle says in regards to BōKU's products for respiratory support: IMMUNE Candle, IMMUNE Tonic, NOSE Oil and AIR Freshener Room Spray, which contain anti-inflammatory and decongesting essential oils like boswellia (frankincense) and peppermint.
"Some of what we're doing people say is very futuristic, but often we're going back in time to honor some of these traditions that have been revered in cultures all over the world." While BōKU is known for their innovative plant-based formulas, for them, innovation means looking to the past for solutions. Rolle critiques "this approach to science where we come up with man-made alternatives, if we honor ancient traditions instead of trying to make them better; if we stay close to nature, there are some really exciting answers out there."
The BōKU CEO isn't surprised that the spotlight has turned to respiratory health, "breath is life, our nose is the gateway to the body, the lungs nourish every cell." Based on the Ayurvedic theory that the sinuses are a direct passage to prana (our life force), BōKU designed their NOSE Oil with antimicrobial colloidal micro silver and an immune-boosting probiotic to keep the nasal cavity clear. The tincture draws inspiration from the Ayurvedic practice of nasya, in which oil is inserted straight up the nostrils. "These are traditions that have been practiced for a very long time and there's a reason that they've survived—it's because they work," says Rolle.
To read the full article, visit Forbes.com