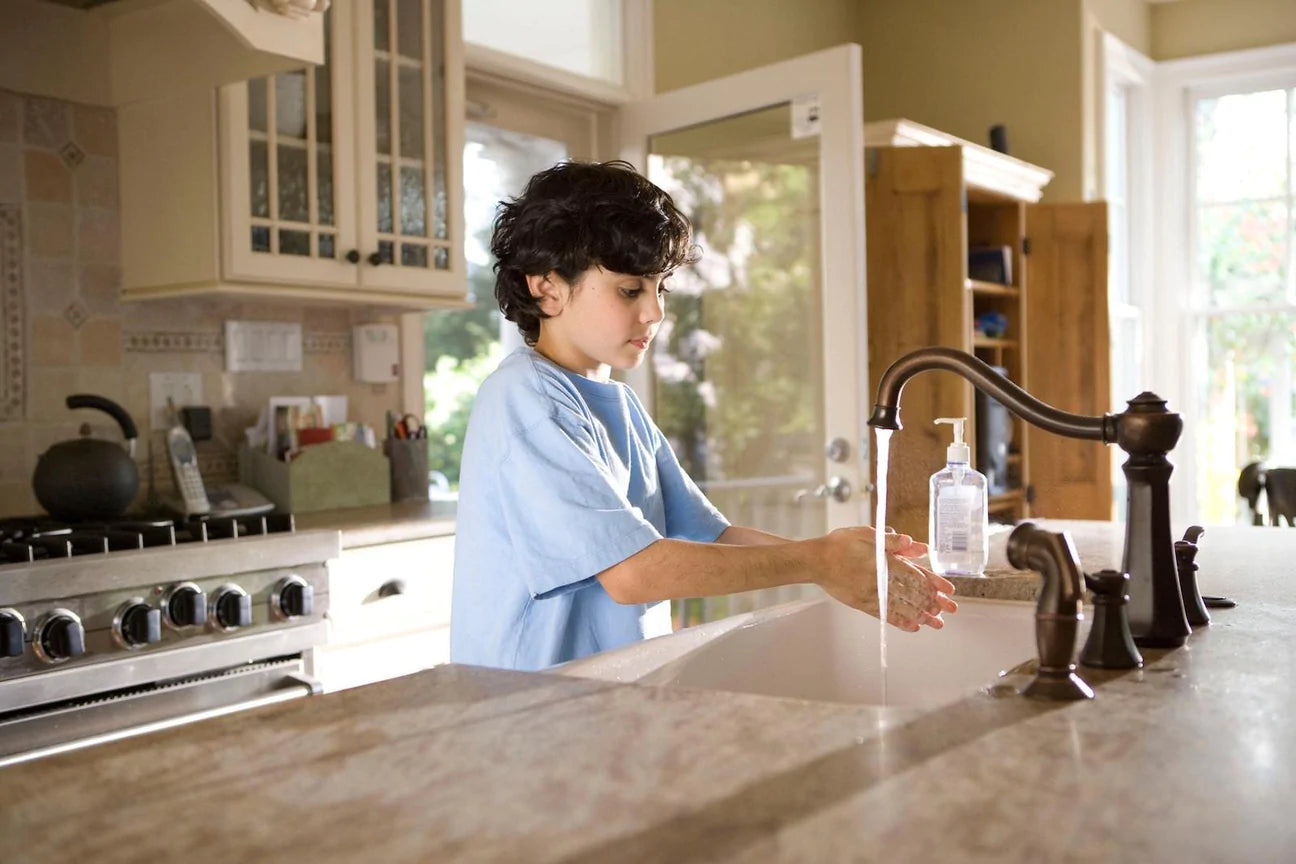 Supporting Your Family's Immune System
Frequent hand washing? Check. Plenty of rest? Check. Avoiding stress? And check…
Aside from these obvious suggestions, how else can you support your family's immune system?  
NOSE Knows! 
Your nose is the gateway to your lungs and the point of entry for a lot of airborne bad guys. We hydrate our bodies with water. We hydrate our skin with creams, lotions and oils. And in order to repel potentially harmful particles from entering deep into your respiratory system, consider the benefits of daily nasal hydration. 
Our product, simply called NOSE, is an herbal oil blend of eucalyptus, spearmint and sesame oil with a super health-boosting probiotic and Colloidal Micro Silver.  
NOSE nourishes the nasal cavity and can help support a healthy respiratory system.  
In this study, published in a Microbiology, peer-reviewed journal, eucalyptus oil demonstrated remarkable performance in the battle against pathogens. The natural probiotic in NOSE (streptococcus salivarius), according to this research, has also been associated with amazing health forming benefits for both adults and children.  You must try it to believe it and understand why we're so excited to have this amazing product to share. 
All it takes to use NOSE is adding a few drops of the herbal oil blend to your pinkie and rubbing your nasal passages. It takes just a few seconds. 
Don't Hold The Mushrooms!
Mushrooms aren't just a topping for pizza. Edible mushrooms are among the most medicinal substances on Earth. And the extraordinary thing is, you have more in common with mushrooms than you may think. In fact, according to this article in USA Today, the genetic composition of fungi is more similar to humans than to plants. 
But when it comes to supporting your immune system, can medicinal mushrooms help? For decades, research has shown time and time again that fungi possess immuno-supporting properties. 
For example, in a 2018 study, published in Frontiers in Microbiology, the researchers stated, "Fungi represent a vast source of bioactive molecules, which could potentially be used as antivirals in the future."
Perhaps medicinal mushrooms will be an ingredient in forthcoming vaccines. Until then, Chinese health officials have called for the coordination of traditional Chinese medicine therapies, which includes medicinal mushrooms, in conjunction with western medicine, to manage symptoms. 
But before you go foraging in the forest for fungi, there's a far easier way to get the benefits of therapeutic, edible mushrooms: BōKU Super 'Shrooms.  
Our mild and delicious-tasting Super 'Shrooms is a powder containing an astonishing 20 mushroom varieties. There is no other powder with this many therapeutic fungi. It's simple to use: just add a scoop of this delightful, mild-tasting powder to your morning smoothie or add to hot water for instant herbal tea. 
(Support your immune system even more with our high-antioxidant Superfood greens powder, which contains 14 therapeutic mushrooms).  
Hot Chocolate For Immune Support?
The easiest, best way to get your kids to consume Super 'Shrooms: Coco Love, our vegan-friendly (all of our products are 100% vegan), low-sugar cocoa powder. Coco Love contains the same 20 medicinal mushrooms that's in our neutral-tasting Super 'Shrooms blend. 
2 More Great Products To Protect Yourself & Your Family 
But what about those difficult times when you need the strongest possible defenses? What if there were an herbal elixir you could carry with you at all times for immediate protection? For those days, and every day, when you're at school or work, there's IMMUNE TONIC, a great-tasting herbal spray that contains adaptogenic herbs that are clinically proven to support the immune system. 
Finally, our IMMUNE CANDLE, featuring a blend of 5 essential oils, purifies the air at home. 
Get All 5 Viral-Protecting Products In 1!
People tend to think about their immune system only in the winter, especially in the midst of a bad season when lots of people are getting sick. But it's always a good time to boost your body's natural defenses with superfood nutrition.  
These 5 products, which we have put together in one convenient IMMUNITY KIT may be the easiest, most affordable way to naturally support your immune system and those of your loved ones. 
Yours in good health!
Team Boku 
Learn More About Immunity Kit