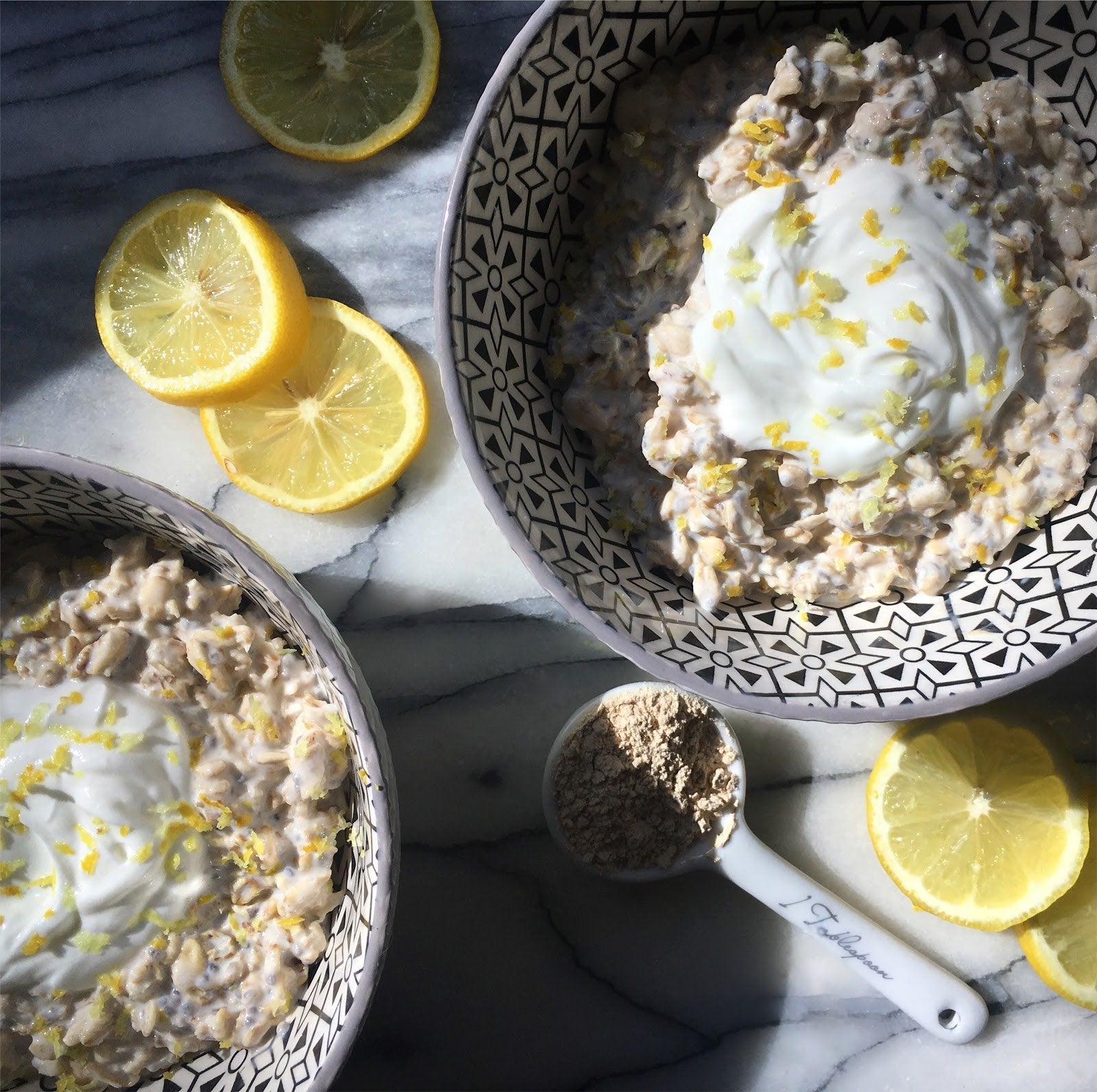 Craving something decadent for breakfast but still healthy? Our Lemon Meringue Pie Overnight Oats will do the trick! Filled with creamy lemon flavor and Boku Super Protein for long-lasting energy all day.
2 servings
Ingredients
1 1/2 cups rolled oats
1 scoop Boku Super Protein (Vanilla or Original)
1 1/2 cups milk (dairy of an unsweetened alternative)
1 cup plain Greek yogurt (divided)
1 tbsp chia seeds
1 tsp lemon zest
1 tbsp freshly squeezed lemon juice
1/4 tsp sea salt
2 tsp vanilla extract (divided)
1 tbsp honey (divided)
Directions
1) Combine oatmeal, Boku Super Protein, milk, ½ cup Greek yogurt, chia seeds, lemon zest, lemon juice, salt, 1 tsp vanilla extract, and 1 tbsp of honey into a bowl and stir. Cover and refrigerate overnight.
2) For the meringue, mix remaining ½ cup plain Greek yogurt, 1 tsp vanilla, and 1 tsp honey in a small bowl. Serve on top of your oats in the morning and enjoy your lemon pie breakfast!