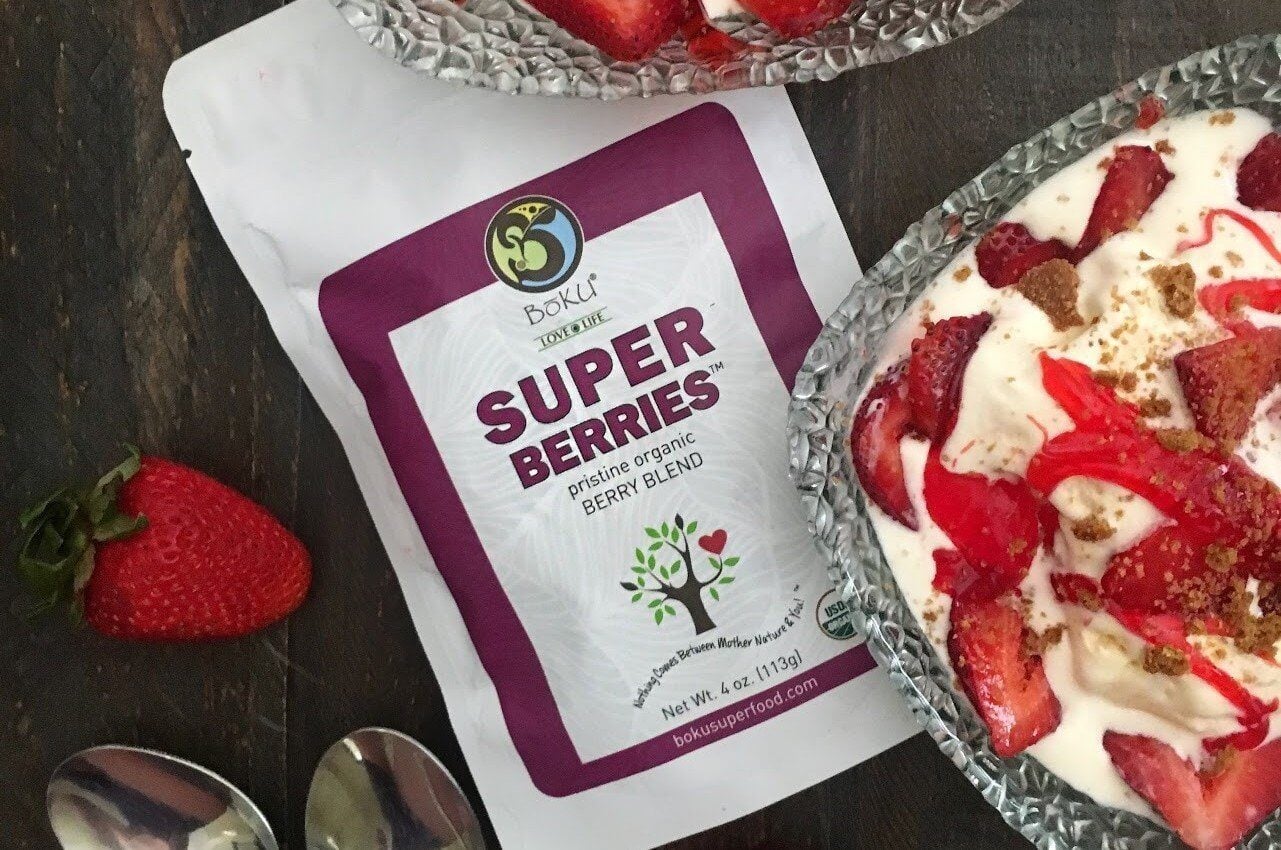 4 scoop vegan ice cream
1 cup sliced strawberries
1 scoop Boku Super Berries
6 tbsp agave syrup
2 count organic graham crackers, crumbled
In a small bowl add agave syrup and Boku Super Berries and stir until thoroughly combined into a glaze.
Scoop vegan vanilla ice cream into two bowls. Add strawberries, graham cracker crumbs, and spoon on super glaze.