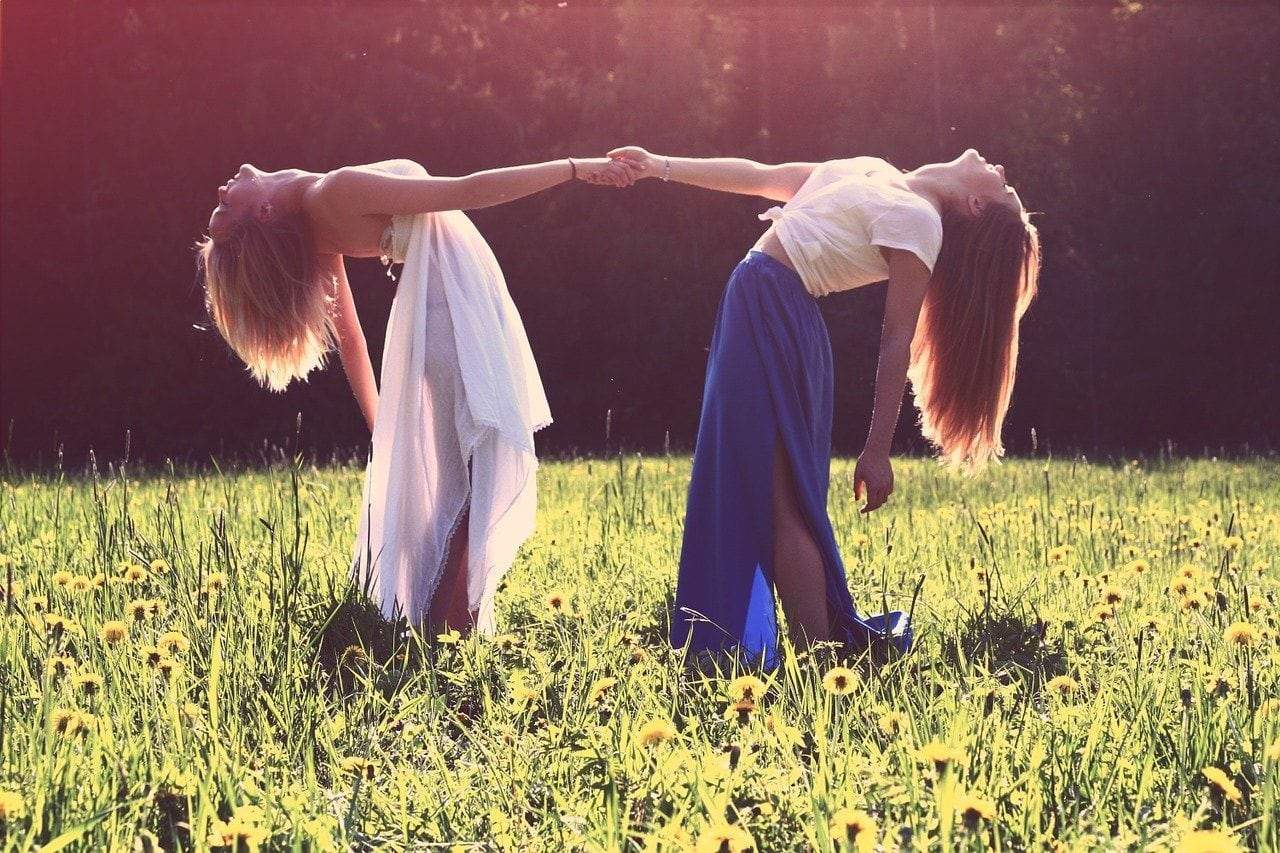 Healthy Living with Your Best Friend
Happy National Best Friends Day to all you beautiful people! 
Best Buds are Accountability Buds
One of the best things about best friends is seeing each other in the absolute highest light - knowing each other's capacity as powerful, productive human beings. This perspective brings about the healthiest friendships there are. These are the friendships that uplift and persist.
One of the very best ways to do this is through accountability - holding your bestie to their highest by making sure they follow through on what they say they're going to do - as long as it supports them in their journey to being their best self. 
We are huge proponents of fitness buddies. Having a workout pal is an incredible way to keep yourself in check - because someone is going to be checking in on you to make sure that you're keeping yourself healthy. Plus, you now have the higher purpose of keeping someone that you care about energetic, happy, healthy, and fit!
Having a committed fitness pal shifts the mundanity of a workout sesh into a joyous and playful challenge. 
And with summer upon us, there are endless activities you and your closest companion can come up with to turn your workout into en epic adventure. Have you tried surfing lessons yet? Rock climbing? Have you taken that backpacking trip that you've been looking forward to for so long, but just never got around to? Get your buddy in the mix, and make it happen. The world is your oyster. 
Keepin' it Green
Ok, now that you got your workout buddy locked in, keep your healthy lifestyle flowing by putting the right things into your body! It's smoothie season, after all, and you and your friend can have a whirl of fun designing new recipes to create.
Blend up your favorite smoothie ingredients, and make sure to throw some protein powder in the mix to support muscle growth as you beautiful friends continue your journey to getting fit. 
Here is one of our favorite recipes for a very summery companion to your workout:
Keep It Green Sunrise Drink

With coconut, mango and banana as the leading flavor profiles of this smoothie, you may find yourself daydreaming about a tropical vacation. Zesty and vibrant, this smoothie makes a great breakfast to kick start your day. Delight in all of the phytonutrients your body craves and the protein to keep you satisfied until your next meal with added Super Food and Super Protein.
This recipe calls for BōKU Super Food! Get yours BY CLICKING HERE!
1 Serving
Ingredients
1 tbsp (1 scoop) BõKU Super Food
1 to 2 tbsp Coconut Oil
1 tbsp Hemp Oil
3 tbsp (1 scoop) BõKU Super Protein Powder
1 Banana
8 oz. Orange Mango
Directions
1. Gather your ingredients together inside a blender (pour liquids in first to avoid clumping of any powders). Press blend, and enjoy!
Now go forth and enjoy the fun of fitness!