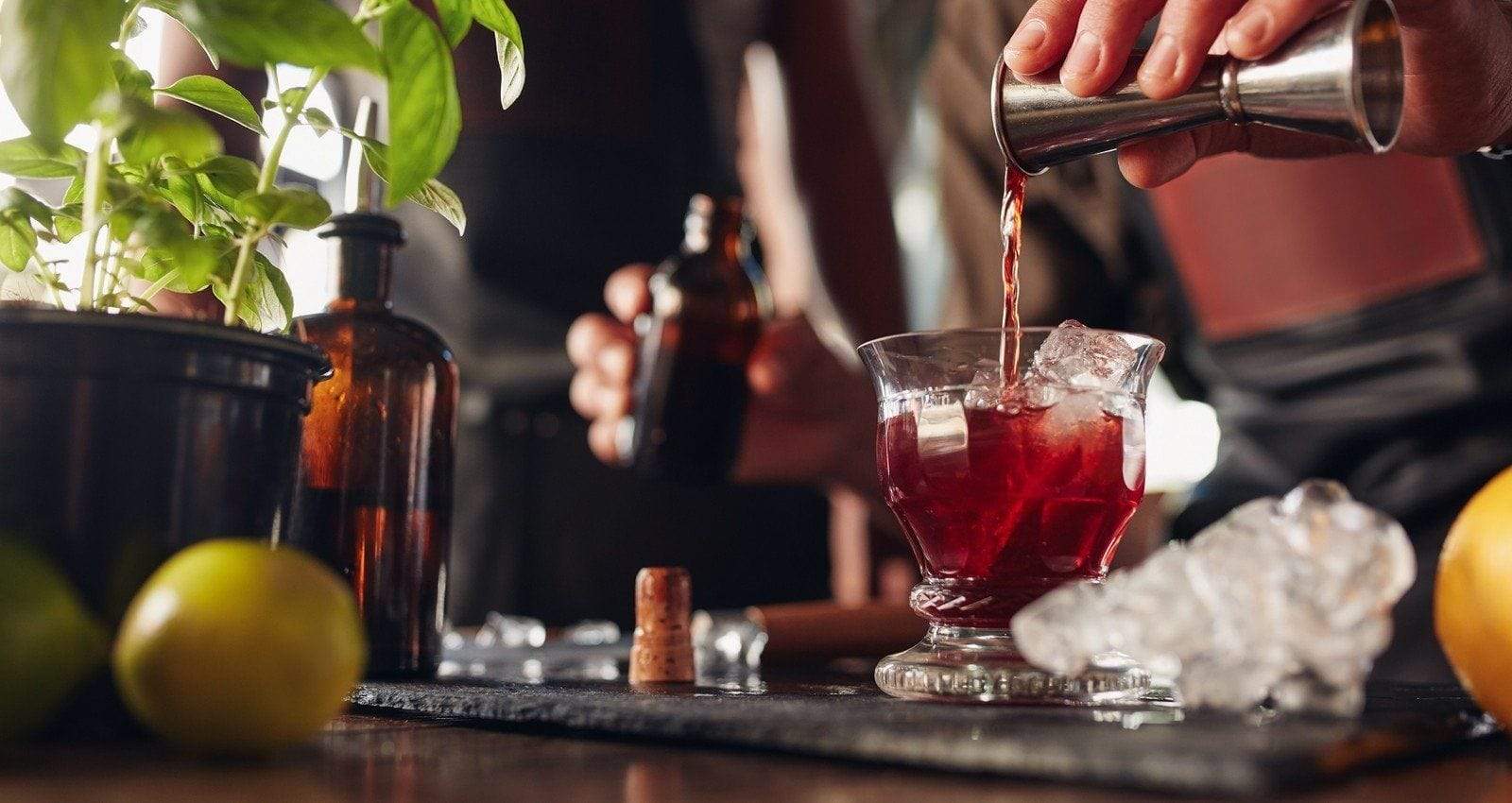 As we all know, the holidays are prime time for allowing yourself extra indulgences you may not participate in year round. An extra helping here, a few extra chocolates there….and of course holiday cocktails will make an appearance at numerous gatherings or perhaps quiet evenings by the fire.
We're here to take a little guilt off your plate (or should we say, out of your glass?) this season!
Superfoods aren't just for your morning smoothies anymore, folks. These SUPER cocktails are spins on classics you already love plus a dose of nutritious and health forming BōKU! 
So go ahead detox while you tox, get your Yin and Yang on, and find balance this holiday season! Wake up and smell the mimosas. It's time to get your SUPERFOOD buzz on!
THE MATCHA-TINI
If you are a fan of matcha green tea and martinis, this is the perfect beverage for you! The smooth taste of Matcha Green Tea combined with the zing of a Vodka Martini is a delicious way to kick up any party a notch (or two!).
THE BERRY MERRY MARG
Sip on this delicious margarita knowing you are reaping the benefits of our amazing Super Berries OR Sweet Berries, whichever you decide to use! Tip: For a lower sugar option, go with Super Berries. For a sweeter version, choose Sweet Berries as your BoKU boost!
THE CHOCO SHROOM-TAIL
Get ready for liftoff. Between the Super Fuel and Super Shrooms, you will be flying high on a superfood buzz! Not only will the superfoods in this cocktail make you feel great, they taste amazing as well!
THE MACA-RITA
This spin on a classic margarita will impress any crowd….not to mention make them feel amazing! Maca is known for its uplifting properties. We have met the wonderful farmers in Peru that we source this Maca from and can assure you from personal experience that this is the BEST maca on the market!
We want to hear about your SUPER cocktail experiences! Comment on this post and let us know how your creations turned out and we'll send you a secret discount code to use on your next purchase at BōKU!