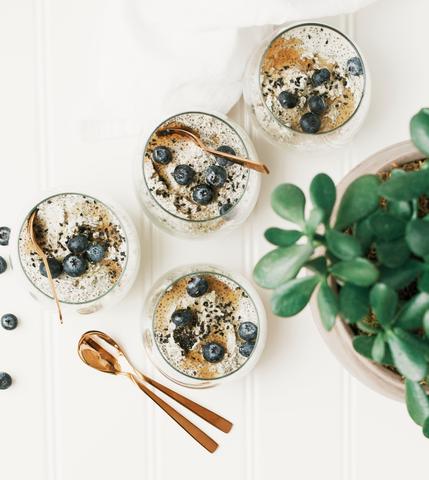 1/4 cup chia seeds

3/4 cup almond milk

1/2 cup full-fat coconut milk

1 tsp Boku Super Matcha

1/2 tsp vanilla extract

2 tbsp organic maple syrup
Whisk all the ingredients together in a bowl until well combined.

Place in the fridge for at least 3 hours or overnight.

Top with additional chia seeds, a dollop of yogurt, or fresh fruit! Makes two servings.