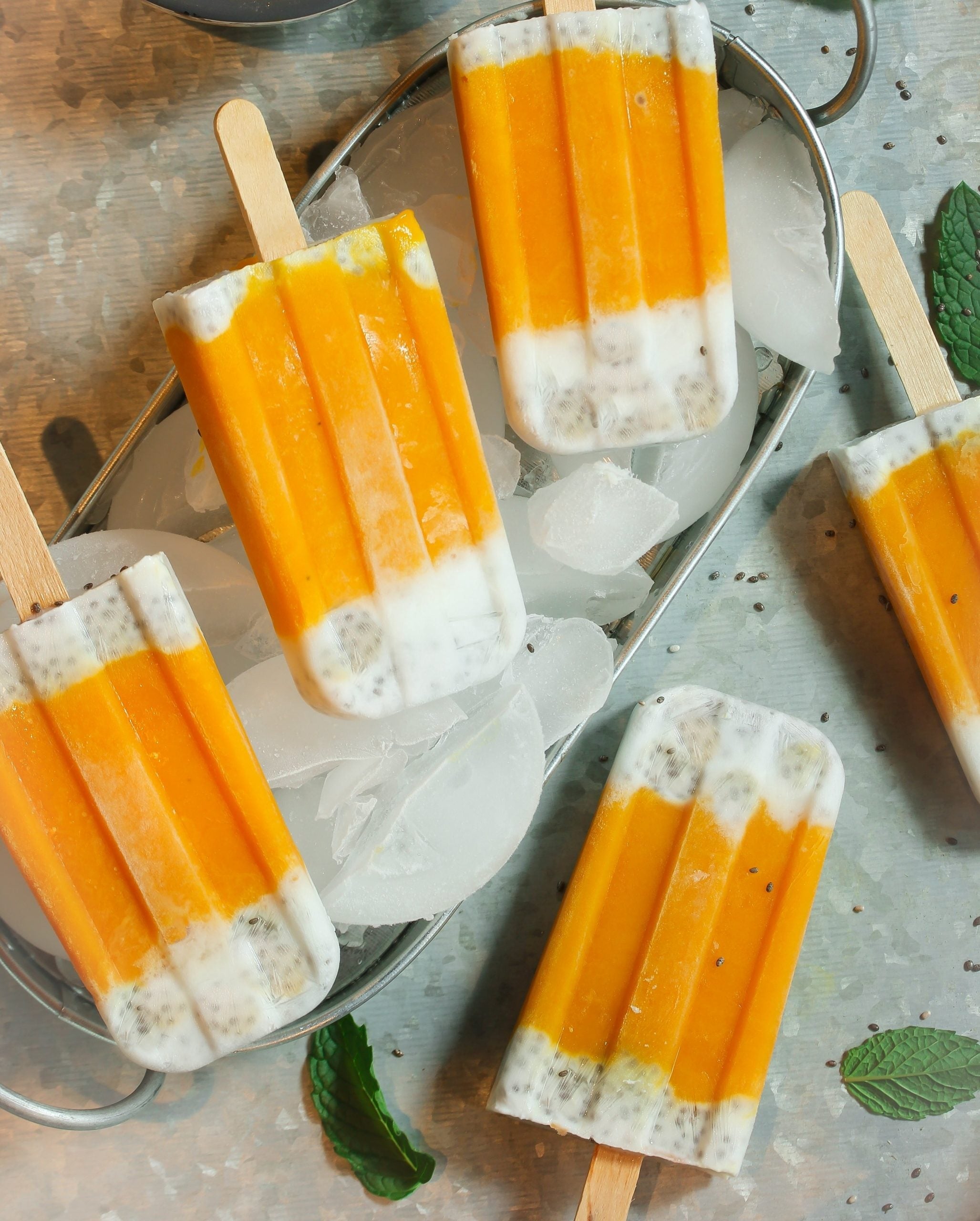 In a bowl, whisk to combine the coconut milk, yogurt, Boku Super Protein, and chia seeds. Place in the fridge for 2 hours to set.
In a separate bowl, combine orange juice with Boku Super-C-Biotic and stir until dissolved.

Layer the chia seed pudding and the orange mixture in popsicle molds until full to the top.

Cover, and insert a popsicle stick. Place in the freezer for at least 2 hours or until set. Enjoy!