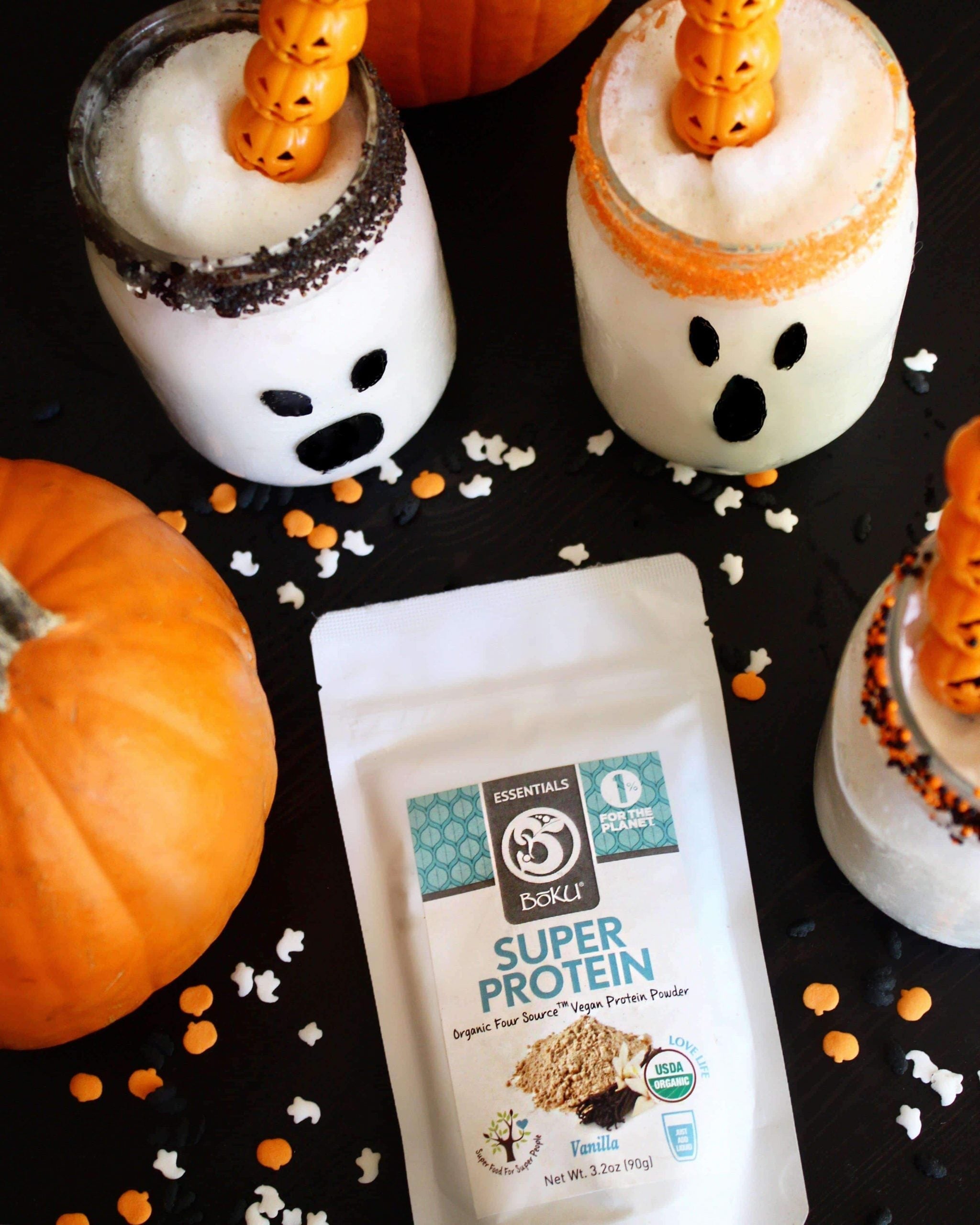 ½ cup vanilla almond milk
½ cup vegan or regular vanilla yogurt
2 scoops Boku Vanilla Super Protein
1/2 tbsp. vanilla extract
½ tsp. stevia (to taste)
1 cup ice
marker to draw on glass & Halloween sprinkles, optional
Place all ingredients in a blender and process until smooth.
Draw ghostly faces onto serving glasses. Moistened rims of glasses and drizzle with sprinkles. Pour in shake and serve. Enjoy!