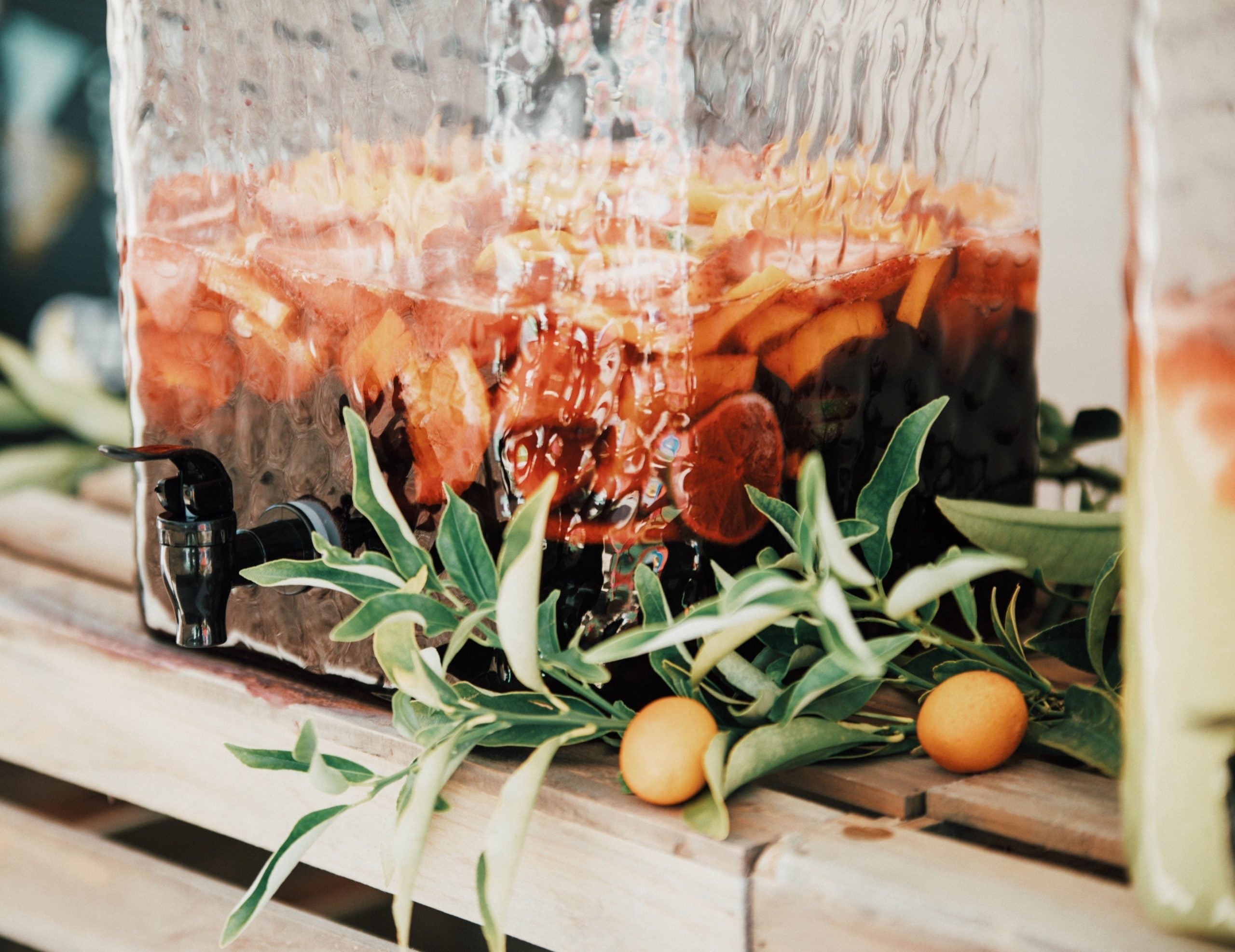 2/3 cup agave nectar
6 scoops Boku Super Berries
2 lemons, sliced
2 limes, sliced
2 apples, sliced
1 cup red seedless grapes, sliced in half
2 bottles of your favorite organic red wine
1.5 cups champagne or club soda
Stir together agave nectar, Boku Super Berries, and red wine.
Add sliced fruit and stir.
Refrigerate at least 2 hours. Add champagne or club soda just before serving. Cheers!