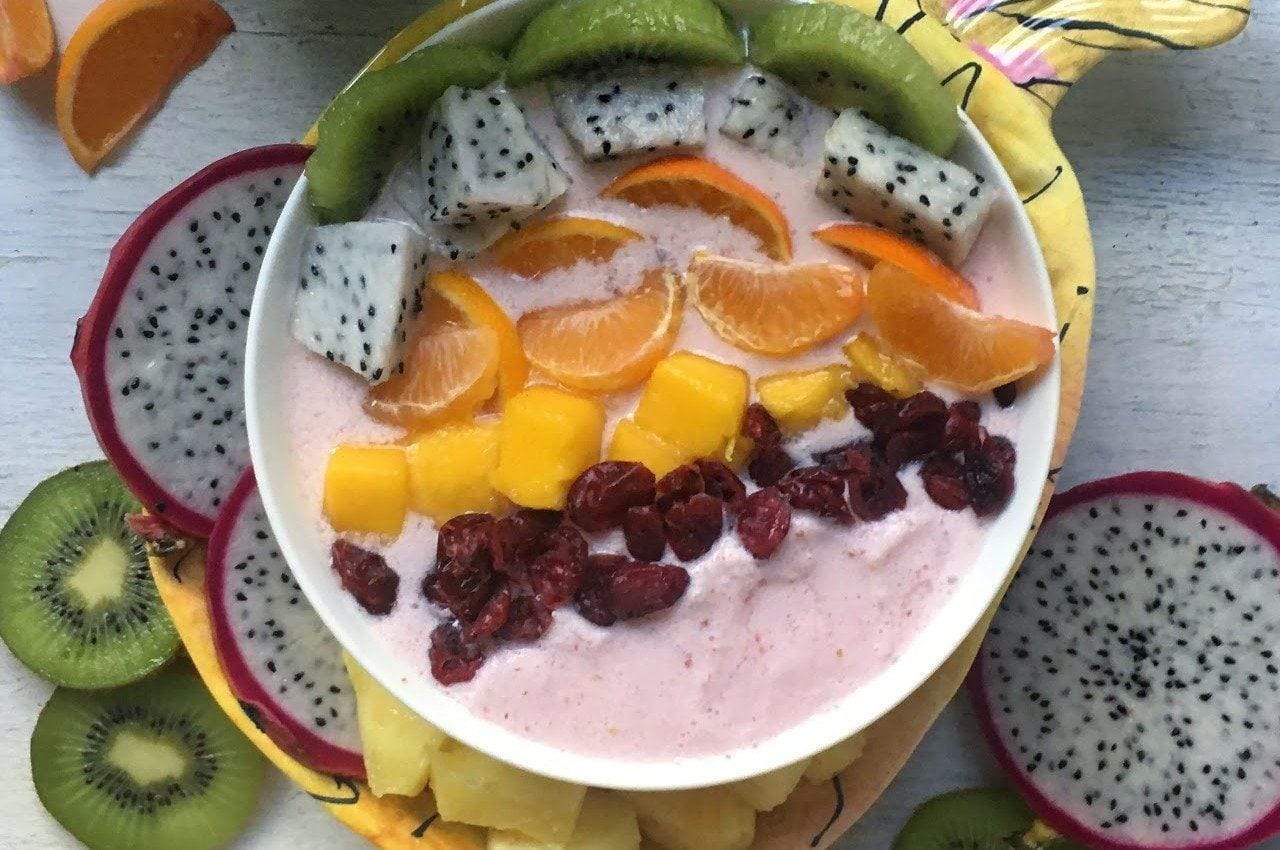 1/4 cup Greek or vegan yogurt
1 scoop Boku Superfood
1 scoop Boku Super Protein
1/4 cup coconut milk
1/2 ripe frozen banana
1/4 cup frozen mango
1/4 cup frozen pineapples
Toppings: banana, kiwi, blackberries, chia seeds, coconut chips
In a blender, add the yogurt, Boku Superfood, Boku Super Protein, coconut milk, banana, mango, and pineapple. Blend on low speed until the mixture is thick and creamy.
Transfer to a bowl and let it set in the freezer while you prepare your toppings.
To serve, top with sliced bananas, kiwis, blackberries, chia seeds, and coconut chips. Enjoy immediately.