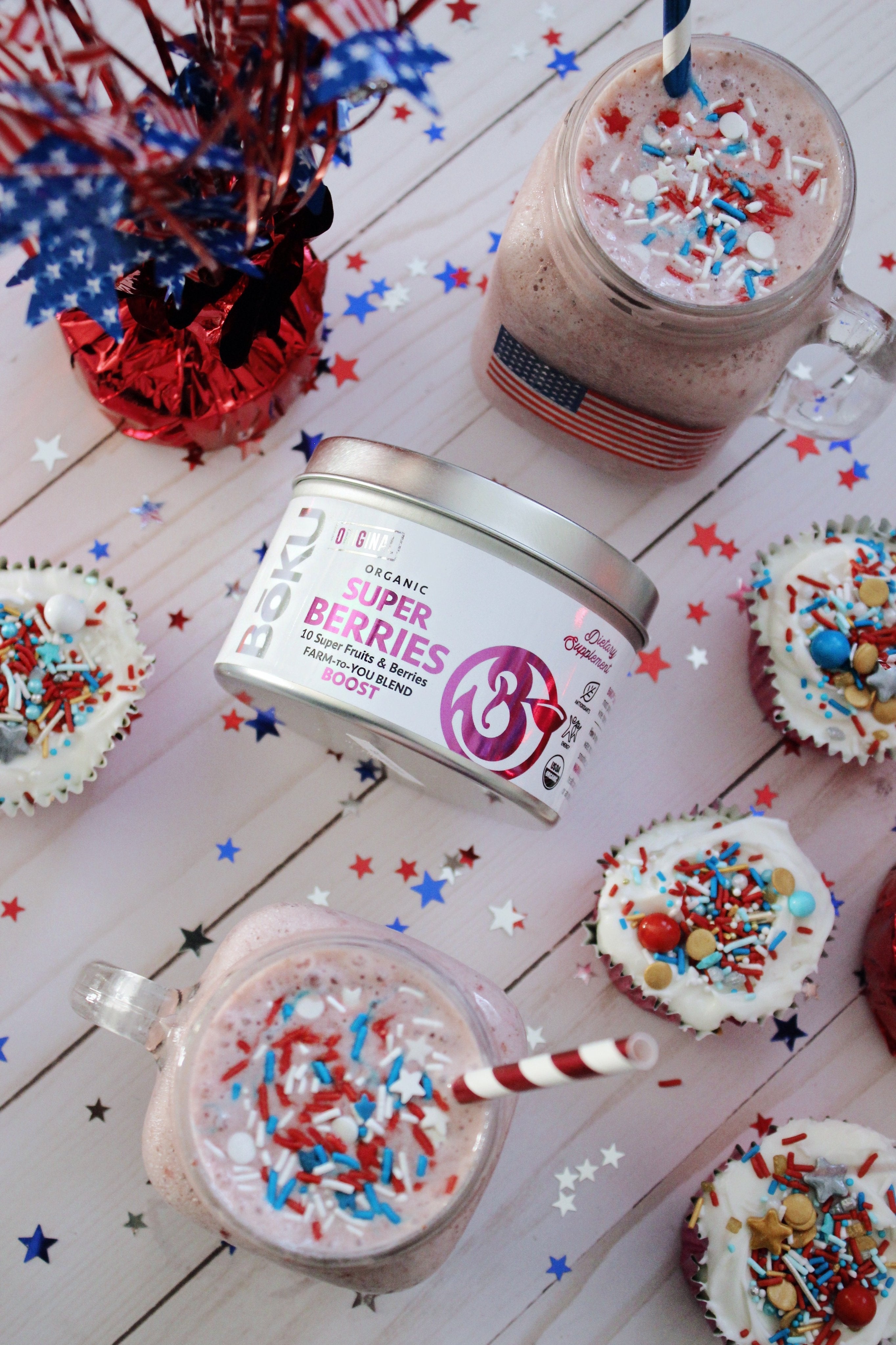 The perfect healthy breakfast/snack/dessert for you! The Greek yogurt gives it a little tanginess, and rolled oats add more of a strawberry pie-ish flavor.
Ingredients: 
2 lbs fresh strawberries, tops cut off
1 cup plain greek yogurt (or vegan yogurt) 
2 scoops of Boku Super Berries 
1/4 milk of choice 
1/4 cup of malt powder 
1/3 cup rolled oats (optional)
2 - 3 cups ice
Directions: 
1) Add all ingredients to a blender and blend until smooth. Add more or less ice to desired consistency. Enjoy!