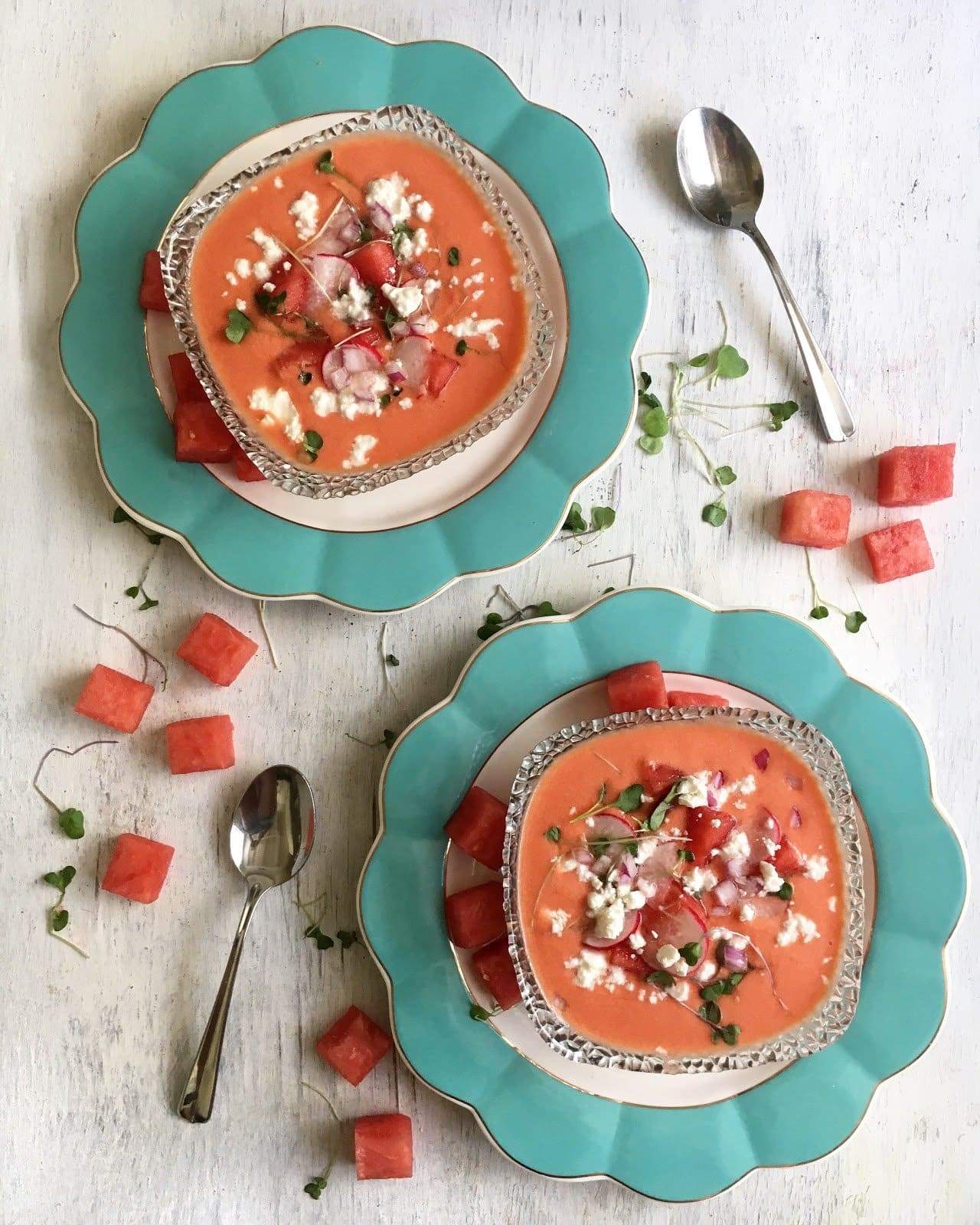 2 cups diced seedless watermelon
1 scoop Boku Super Berries
2 medium very ripe tomatoes, peeled and diced
1/4 diced small red onion
2 tbsp almond flour
1 tbsp red wine vinegar
1 tbsp olive oil
3/4 tsp salt
1/4 tsp finely grated garlic
2 tbsp olive oil
1 ounce feta cheese, crumbled
1/4 cup radishes, thinly sliced – fresh herbs of your choice
Puree the first ten ingredients in a food processor or blender. Pour into a pitcher and refrigerate the soup for 1 hour. The soup may be stored in the refrigerator for up to 2 days. Stir before serving.
Serve the chilled soup with crumbled feta cheese, radishes, and fresh herbs.