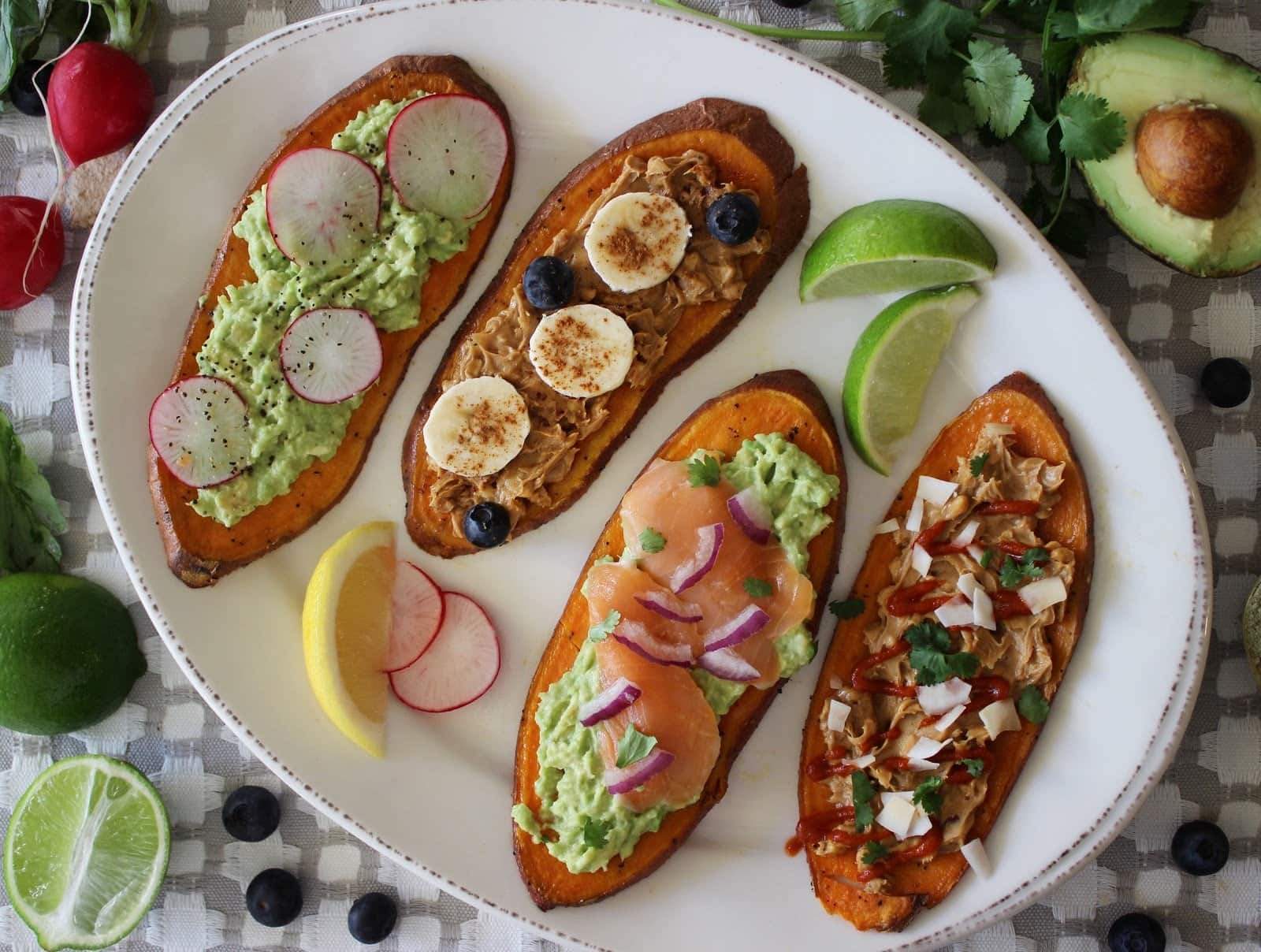 1 large sweet potato, washed and dried
tsp olive oil
salt and pepper to taste
various toppings (see below)
Preheat oven to 350℉.
Line a baking sheet with parchment paper.
Trim the ends off the sweet potato and slice into 1/4-inch thick slabs using a large knife or mandoline.
Rub sweet potato with olive oil and sprinkle with sea salt and fresh cracked black pepper.
Arrange sweet potato slices in a single layer on baking sheet. Bake for 15-20 minutes or until potatoes are tender, flipping once.
Remove from oven and allow potatoes to slightly cool before adding toppings.
Topping Options: