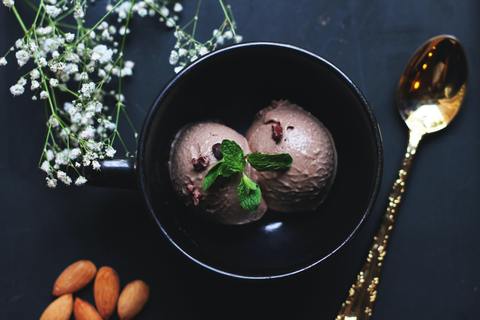 2 cans full fat coconut milk
1/4 cup organic maple syrup
1/4 cup Boku Coco Love or raw cane sugar
2 scoops Boku Chocolate Protein Powder
1/2 cup unsweetened almond milk
1/3 cup cocoa powder
1/4 tsp fine sea salt
1 tsp pure vanilla extract
Pour ingredients into a blender. Blend for 10 seconds and no longer.

Pour into two silicone ice cube molds.

Freeze until firm, at least 3-4 hours.

Pop out into the bowl of a food processor or blender and combine until smooth. Add a little more almond milk if needed to blend.

Transfer to a rectangular container or 9×5-inch loaf pan. Cover and freeze for at least 4 hours, or until frozen. Enjoy!