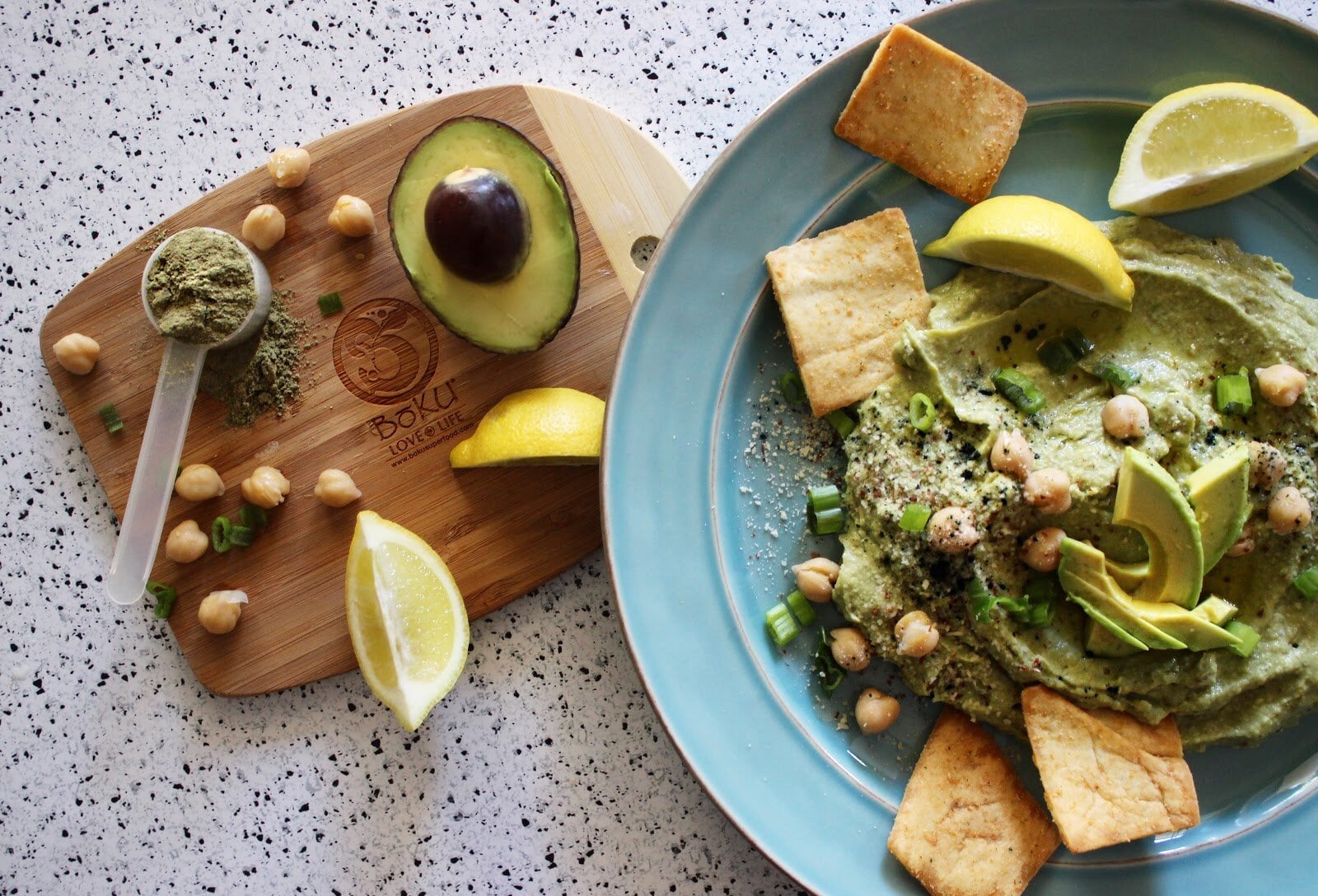 1 (15 oz) can chickpeas, well-drained

2 medium ripe avocados, cored and peeled

3 tbsp olive oil, plus more for serving if desired

2 scoops of

Boku Superfood

1 & 1/2 tbsp tahini

3 tbsp fresh lime juice

1 clove garlic, peeled

salt and freshly ground black pepper

1/8 tsp cumin

chopped green onion, limes, chickpeas for serving
Pulse chickpeas, olive oil, tahini, lime juice, and garlic in a food processor until smooth, about 2 minutes. Season with salt and pepper to taste, add cumin, Boku Superfood, avocados and pulse mixture until smooth and creamy, about 1 – 2 minutes longer.

Serve topped with more olive oil, chopped green onion, chickpeas, and lime wedges for serving. Serve with pita chips or tortilla chips.