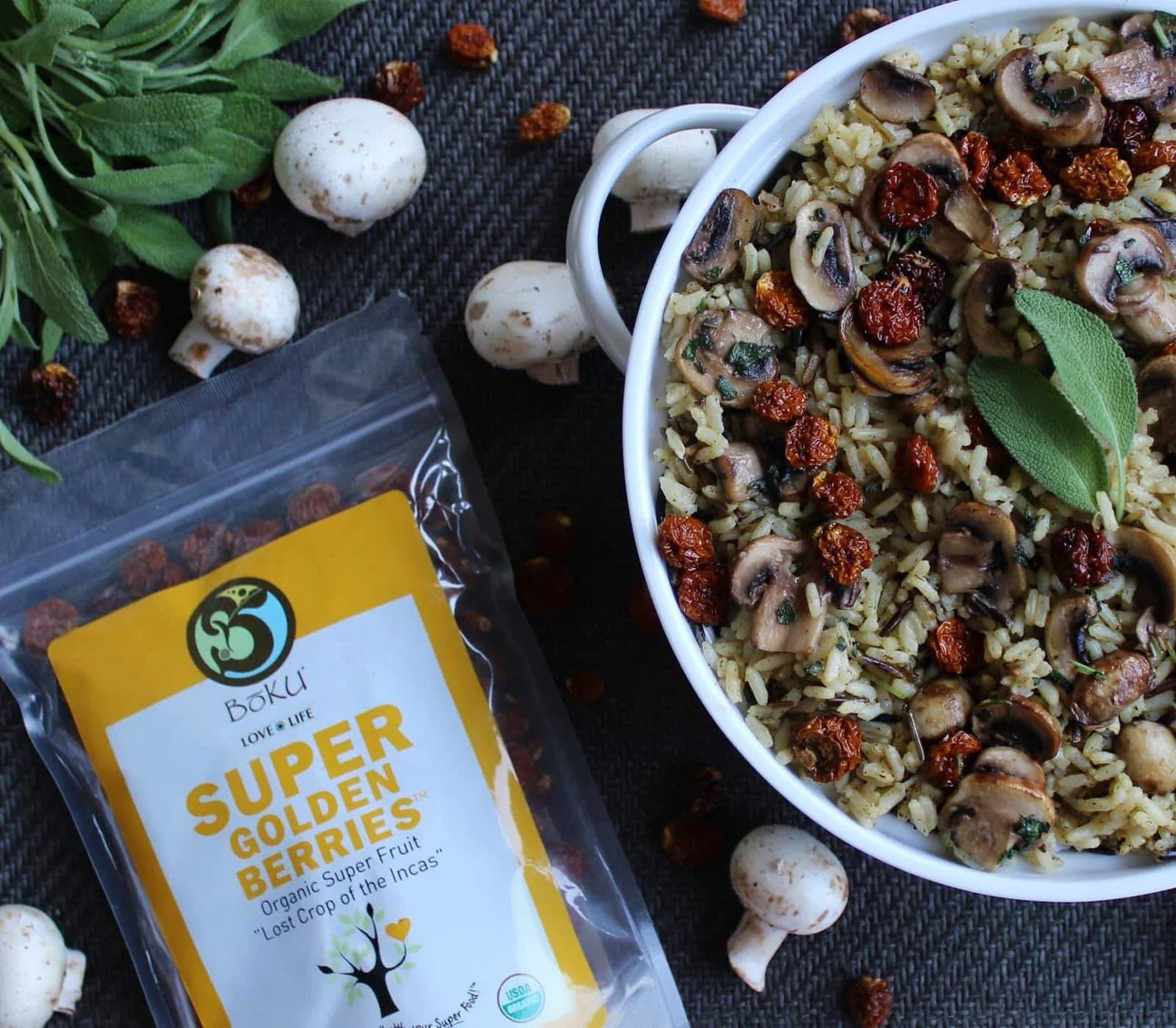 The Inca-berry is indigenous to the high-altitude tropical regions of South America. This exotic and delicious fruit will not only tantalize your taste buds, but its array of health benefits puts it in a class of its own.
Like tomatillo and cape berries, the Inca-berry is a small fruit with a glossy orange-yellow skin that is surrounded by papery leaves. Once the fruit is dried it has a distinctive bronze orange color. Inca-berries are an amazing taste sensation - sweet with a fine and delicate sour finish. The taste is so unique, you must try them to understand.
How to enjoy them
Inca-berries are more commonly consumed as a dried fruit. Inca-berries can be enjoyed alone or mixed with other fruits in salads. Try them on oatmeal and cereals for an antioxidant boost. Or simply add this South American twist to the classic cheese platter.