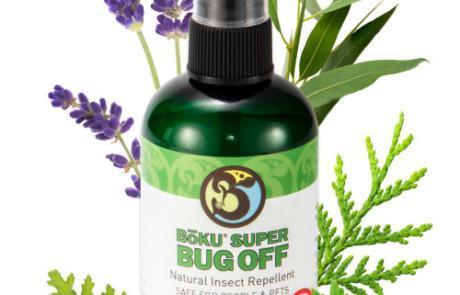 As summer comes into full swing, we are more and more inclined to the outdoors. Summer is the time for playing in the yard, hiking, camping, or even just keeping the doors open to let a warm breeze flow through the house. Unfortunately, with the warm weather come… BUGS! It can be hard to enjoy the beauty of nature when you face pestering, stings, and bites.
Although there are many products on the market to protect you from bugs, they are often even worse than bug bites themselves. With harsh chemicals and odors, these sprays are not only damaging to your health, but also to the environment!
BōKU's BUG OFF SPRAY is specially formulated and handmade by our CEO Lynn's mother to repel mosquitoes, fleas, chiggers, ticks, and other biting insects. It is completely chemical-free, DEET free, safe for the environment, and effective! BōKU's BUG OFF SPRAY smells great, and its 100% natural formula is completely safe for children and pets!
BōKU International, Inc. is a family owned and operated company. Click here to meet the founders, Lynn and Reno Rolle!
The post Is Your Bug Spray Bugging You? appeared first on BōKU® Superfood.