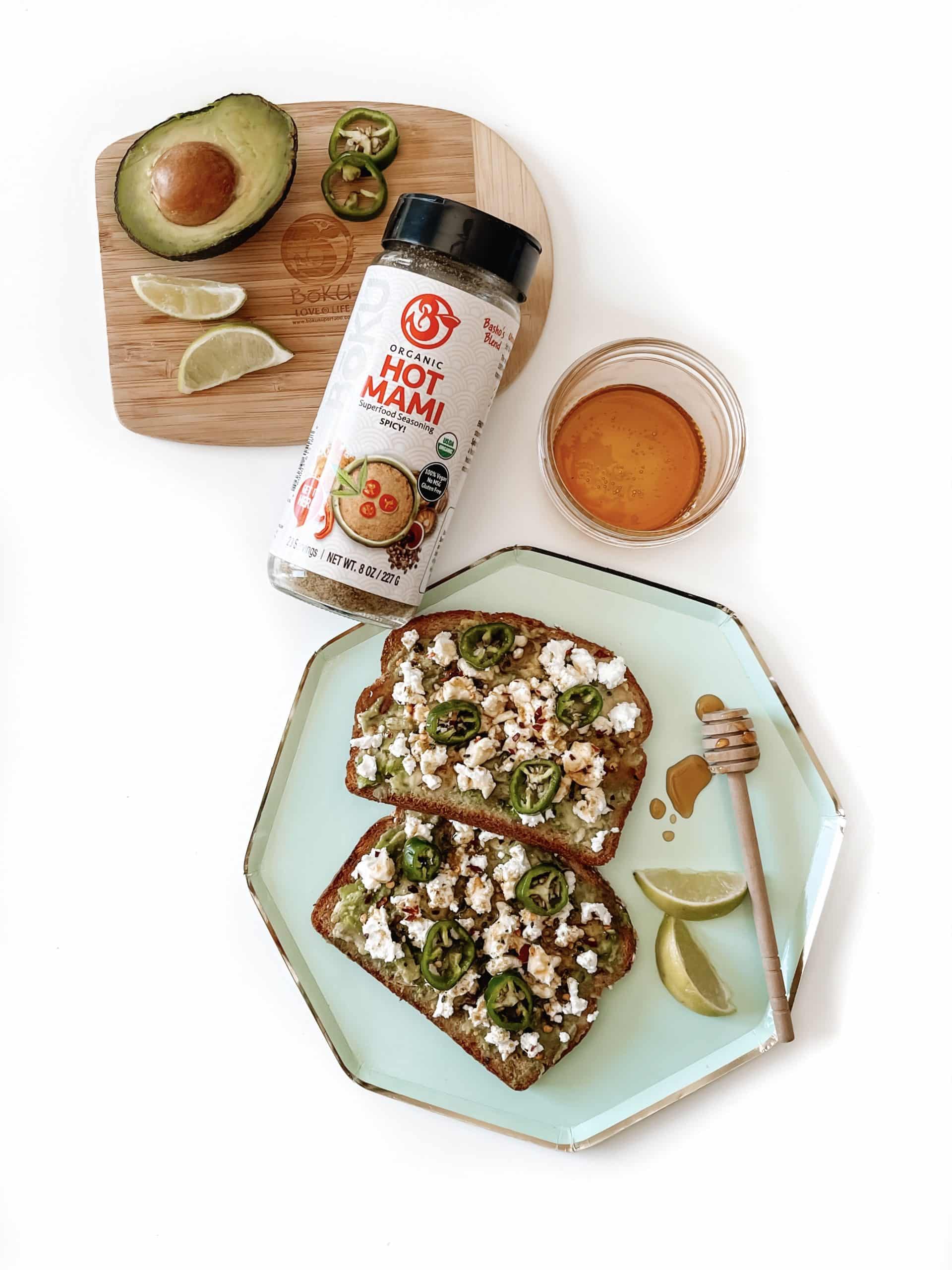 4 slices whole wheat bread
1 ripe avocado
1 large fresh jalapeño, sliced
1/4 cup goat cheese or crumbly vegan cheese
juice of 1 lime
honey to taste
pink himalayan salt to taste
Boku Hot Mami to taste
Toast your bread. Mash avocado evenly on each slice of toast.
Squeeze lime over mashed avocado and sprinkle with salt and Boku Hot Mami to your liking.
Crumble cheese over the avocado then add sliced jalapeño and drizzle with honey. Enjoy!