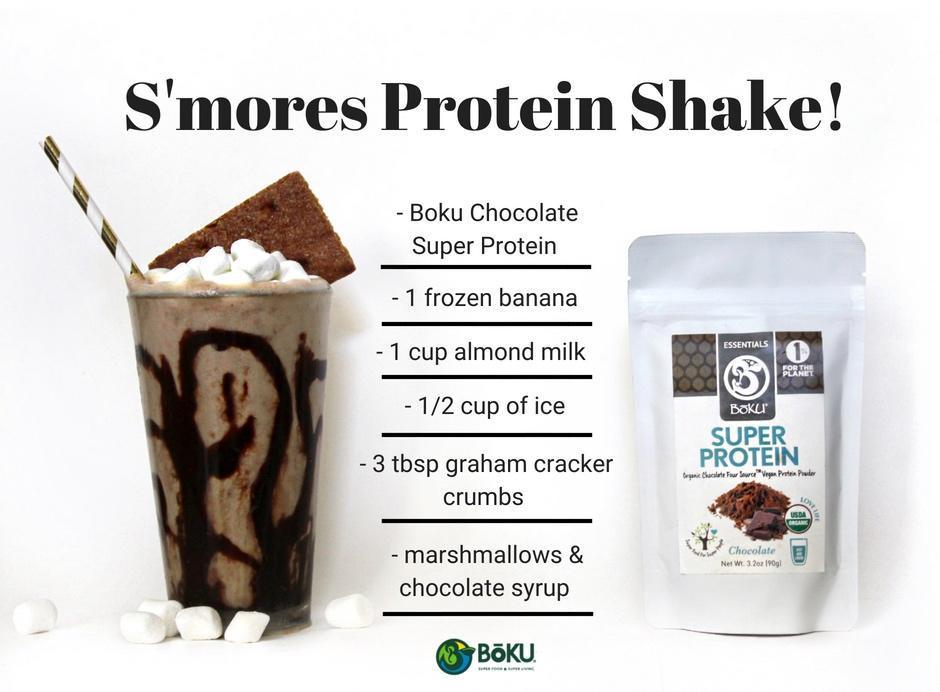 1 scoop Boku Chocolate Super Protein
1 frozen banana
1 cup almond milk
1/2 cup of ice
3 tbsp graham cracker crumbs
Toppings: mini marshmallows, organic chocolate syrup, and graham cracker
Add ingredients to a blender. Blend until smooth.
Drizzle organic chocolate syrup on the sides of a tall glass, pour in the shake, top with mini marshmallows and graham cracker.