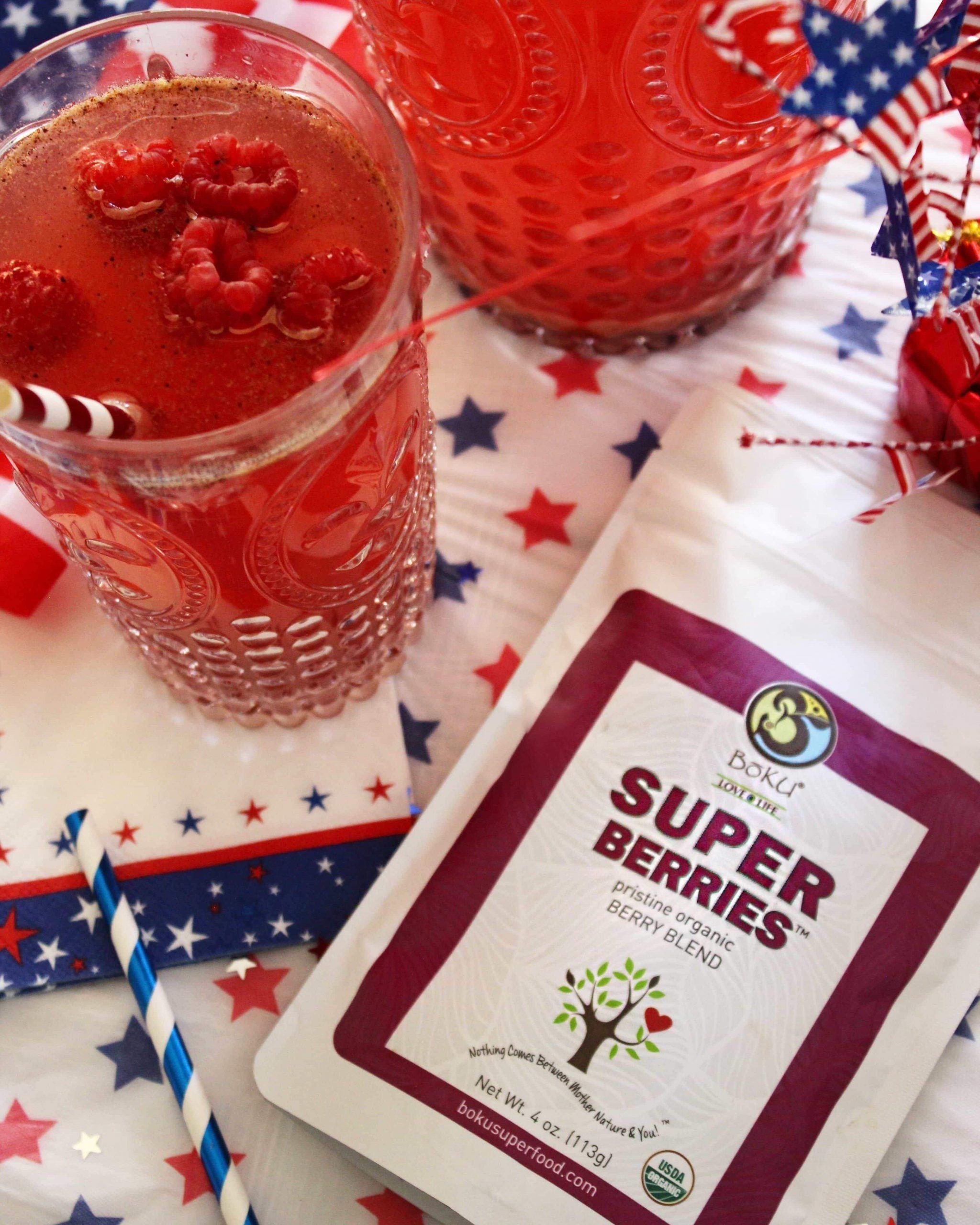 2 cups fresh raspberries
1/4 cup Boku Super Berries
1 cup sugar
5 cups water (divided)
1 & 1/4 cups freshly squeezed lemon juice
Puree raspberries using a blender until smooth.
Squeeze raspberry puree through a fine mesh strainer to remove any pulp and seeds and pour into a large pitcher.
Combine sugar and 1 cup of water in a small sauce pan. Cook over medium heat until the sugar is completely dissolved. Pour simple syrup into the pitcher.
Pour remaining water, lemon juice, and Boku Super Berries powder into the pitcher. Stir together. Serve over ice garnished with raspberries.