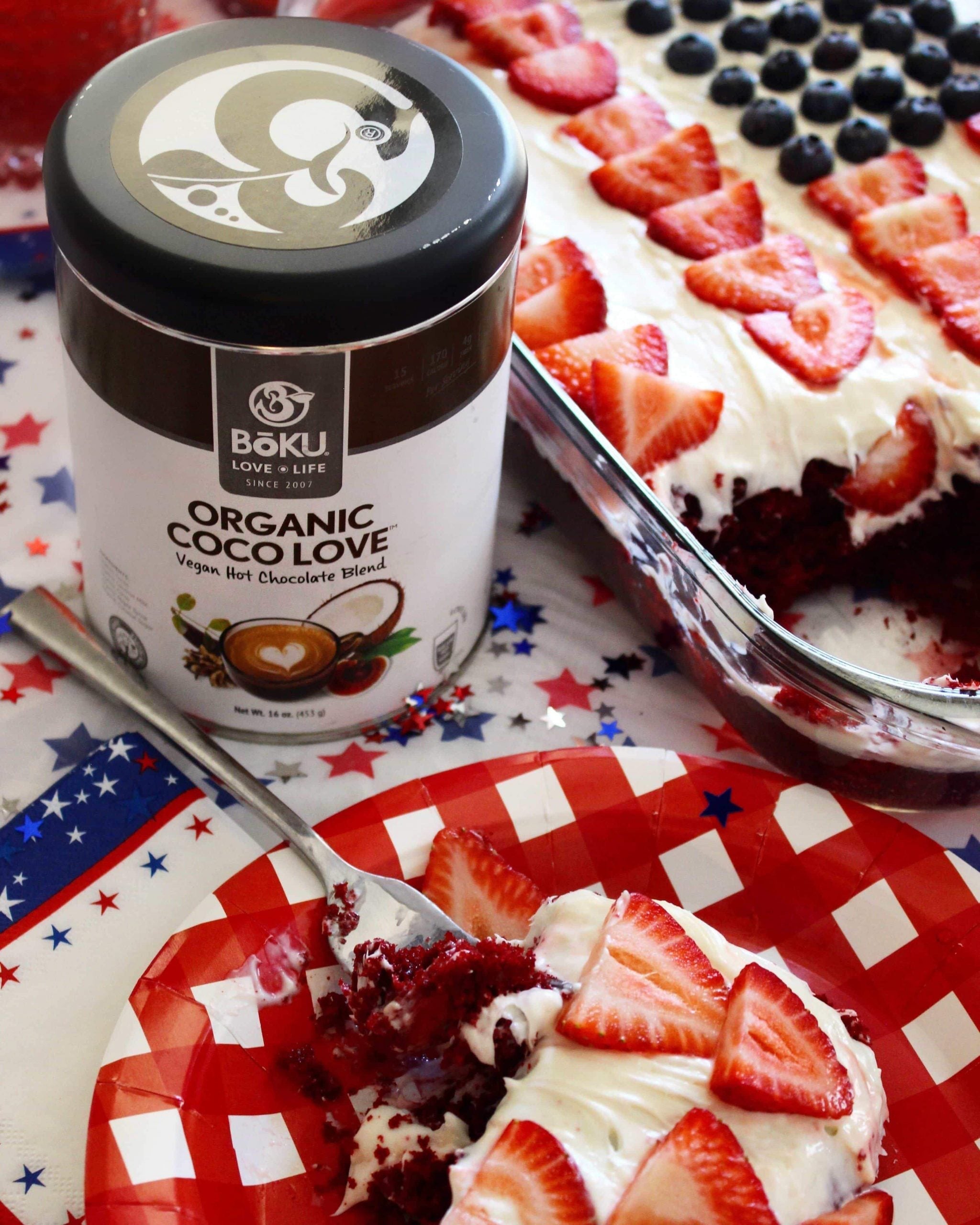 2 & 3/4 cups of organic all-purpose flour
2 cups granulated sugar
1/4 cup unsweetened cocoa powder
1/4 cup Boku Coco Love
2 tsp baking soda
1 tsp salt
1 & 3/4 cups plain nondairy milk
1 cup vegetable oil
2 tbsp vanilla extract
2 tbsp white or cider vinegar
2 tablespoons red food coloring
assorted berries for topping
Frosting:
2 & 1/2 cups confectioner's sugar
2 8-oz containers vegan cream cheese, softened
1/2 cup vegan margarine, softened
1 tbsp vanilla extract
Preheat oven to 350°F . In a large bowl, whisk together flour, sugar, cocoa powder, Boku Coco Love, baking soda and salt.
Add non-dairy milk, oil, food coloring, and vanilla to flour mixture and stir until just blended. Whisk in vinegar until just blended.
Immediately pour batter into greased baking pan. Bake in preheated oven for 25 to 30 minutes or until a toothpick inserted in the center comes out clean. Let cool completely.
To make frosting, use an electric mixer on medium-high speed to beat confectioner's sugar, cream cheese, margarine and vanilla until smooth and creamy (do not overbeat).
Spread frosting over the top of the cooled cake and decorate with fruit of your choice. Enjoy!