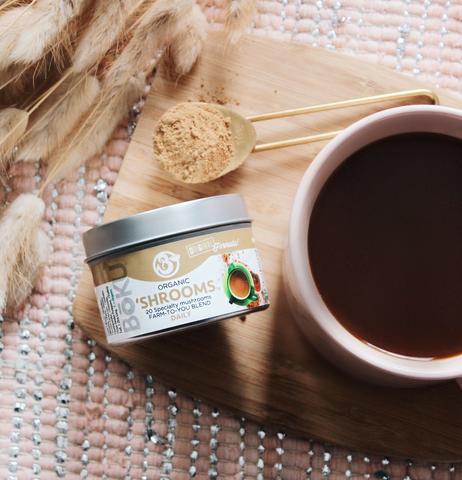 1-2 scoops Boku Super Shrooms

1 tsp maple syrup (or other sweetener of choice)

1 pinch ground cinnamon

1 pinch sea salt

1 cup of water or dairy-free milk
Add Boku Super Shrooms powder, maple syrup, cinnamon, and sea salt to a small blender.

Heat water or dairy-free milk until hot and add to the blender. Blend on high for 30 seconds to 1 minute, or until frothy and well blended. Enjoy!