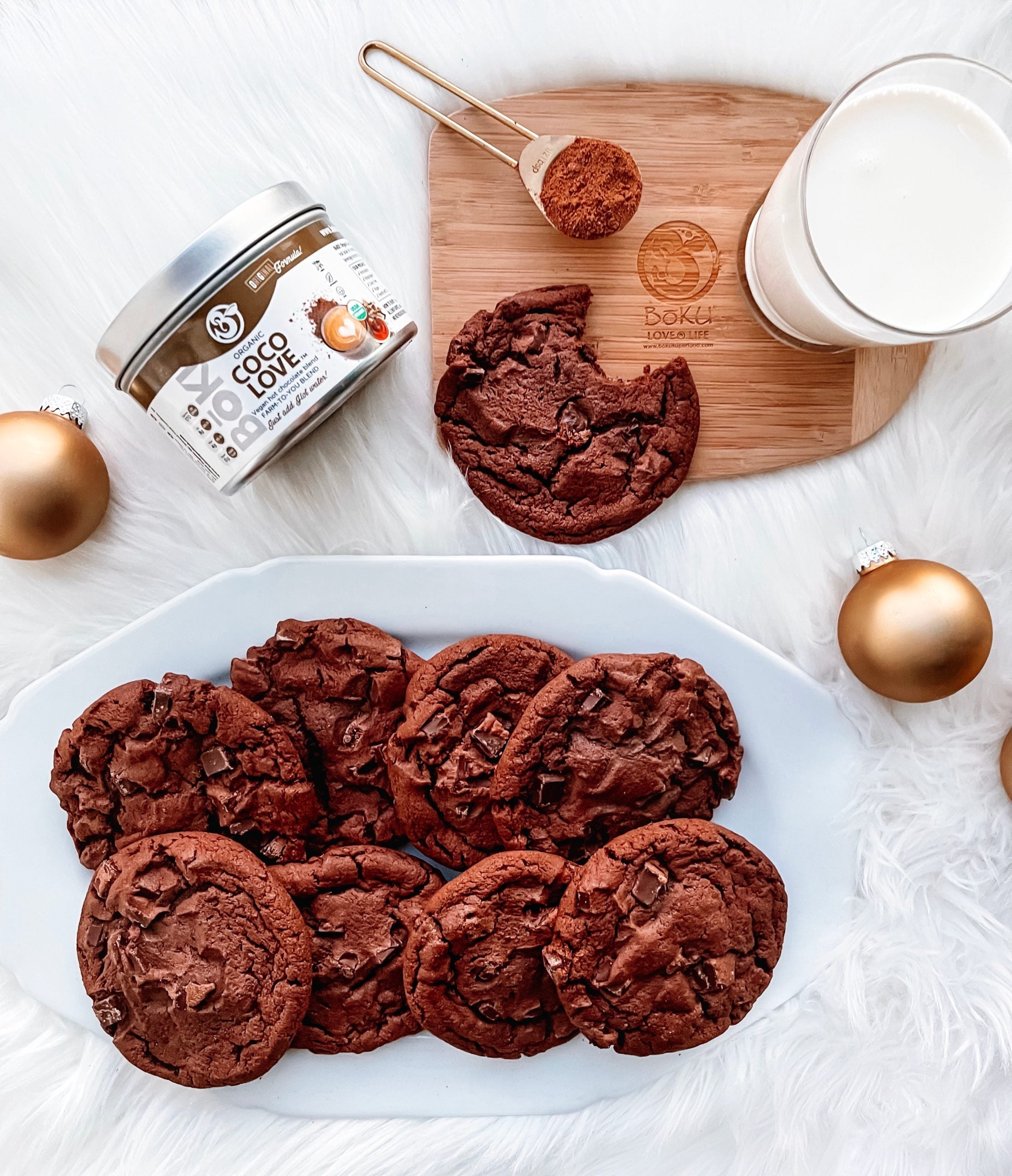 1 cup organic flour or gluten-free 1-to-1 flour
1/2 cup natural cocoa powder
1/4 cup Boku Coco Love powder
1/2 tsp baking soda
1/2 tsp sea salt
1/2 cup vegan butter
1/3 cup applesauce, room temperature
1/3 cup granulated sugar
2/3 cup brown sugar
1–2 tbsp dairy-free milk, if needed for mixing batter
3/4 cup vegan chocolate chunks or chips
Preheat the oven to 350F and line a baking sheet with parchment paper.

Whisk together the dry ingredients.

In a separate large bowl, use a hand mixer to cream together the vegan butter, granulated sugar, and brown sugar until fluffy, about 2-3 minutes. Then add in the applesauce, and mix again until incorporated. Add in the flour mixture, and use a rubber spatula to gently fold the dry into the wet.

Fold in chocolate chips or chocolate chunks, and use a tablespoon or two of dairy-free milk here as needed to fold in the chips until they're evenly distributed in the dough.

Scoop about 1 1/2 tbsp of dough and roll it into a ball. Place it onto the baking sheet and repeat for the remaining dough, spacing the cookies about 2 inches apart. Bake the cookies for 11-13 minutes, then remove from the oven.

Let the cookies cool on the baking sheet for 10 minutes. Enjoy!