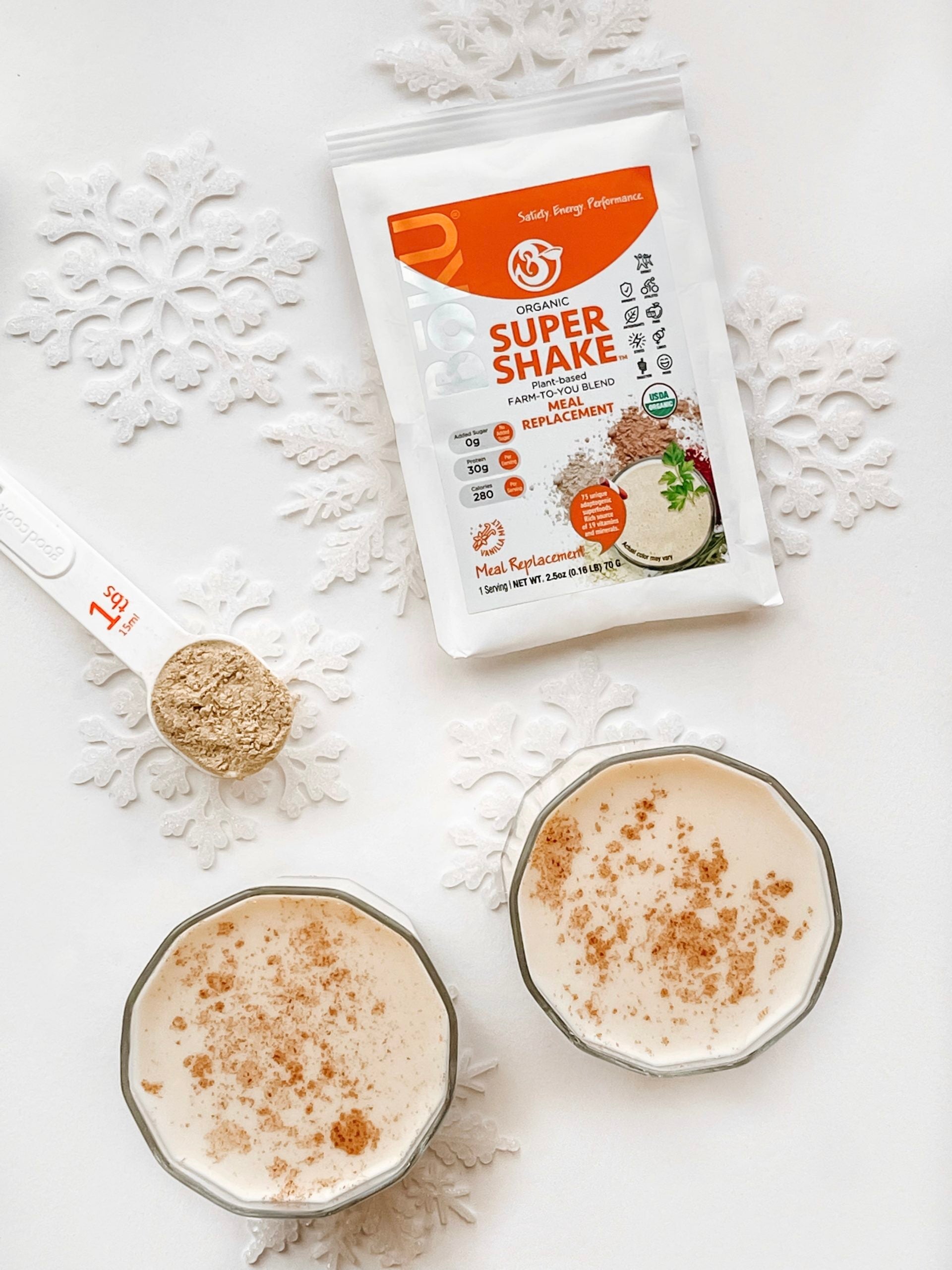 1 cup almond milk
3 small dates pitted
1 scoop Boku Super Shake or Boku Super Protein in Vanilla
1 tbsp almond butter
1/4 tsp ground nutmeg
1/4 tsp cinnamon
1/2 tbsp maple syrup
1 tsp imitation rum extract, optional
1/4 tsp imitation butter extract, optional
Place all ingredients in a blender.

Blend until the dates are chopped well and the shake is creamy.

Serve immediately with a sprinkle of nutmeg on top. Enjoy!