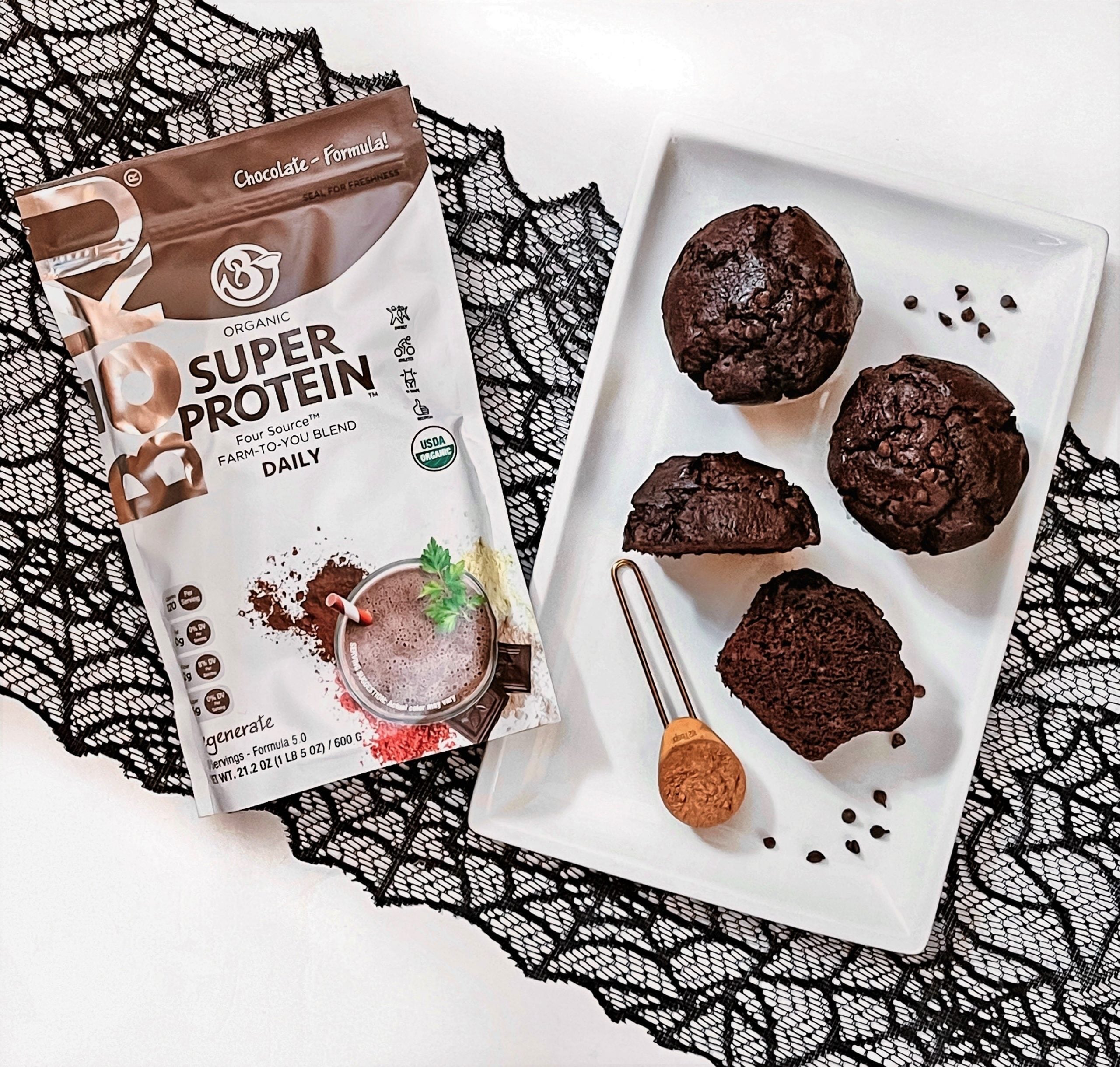 2 cups whole wheat flour
1/4 cup Boku Super Chocolate Protein powder
1/4 cup cocoa powder
1 tsp baking powder
1 tsp baking soda
1/2 cup maple syrup
1 cup unsweetened soy milk
1 ripe banana, mashed
1/2 cup coconut oil
1 tsp pure vanilla extract
1/4 cup dark chocolate chips
Preheat oven to 350 degrees. Grease the muffin pans or place muffin liners in a muffin tin. Set aside.
In a medium bowl, whisk together flour, Boku Super Chocolate Protein powder, cocoa powder, baking soda, baking powder and set aside.
In a large bowl, combine maple syrup, oil, banana, vanilla extract, and milk. Mix flour mixture to wet mixture and use a fork to combine.
Scoop muffin batter into prepared muffin tin. About 3/4 full. Top each muffin with chocolate chips. Bake for 25 minutes or until a toothpick comes out clean. Let cool for 5 minutes before serving. Enjoy!