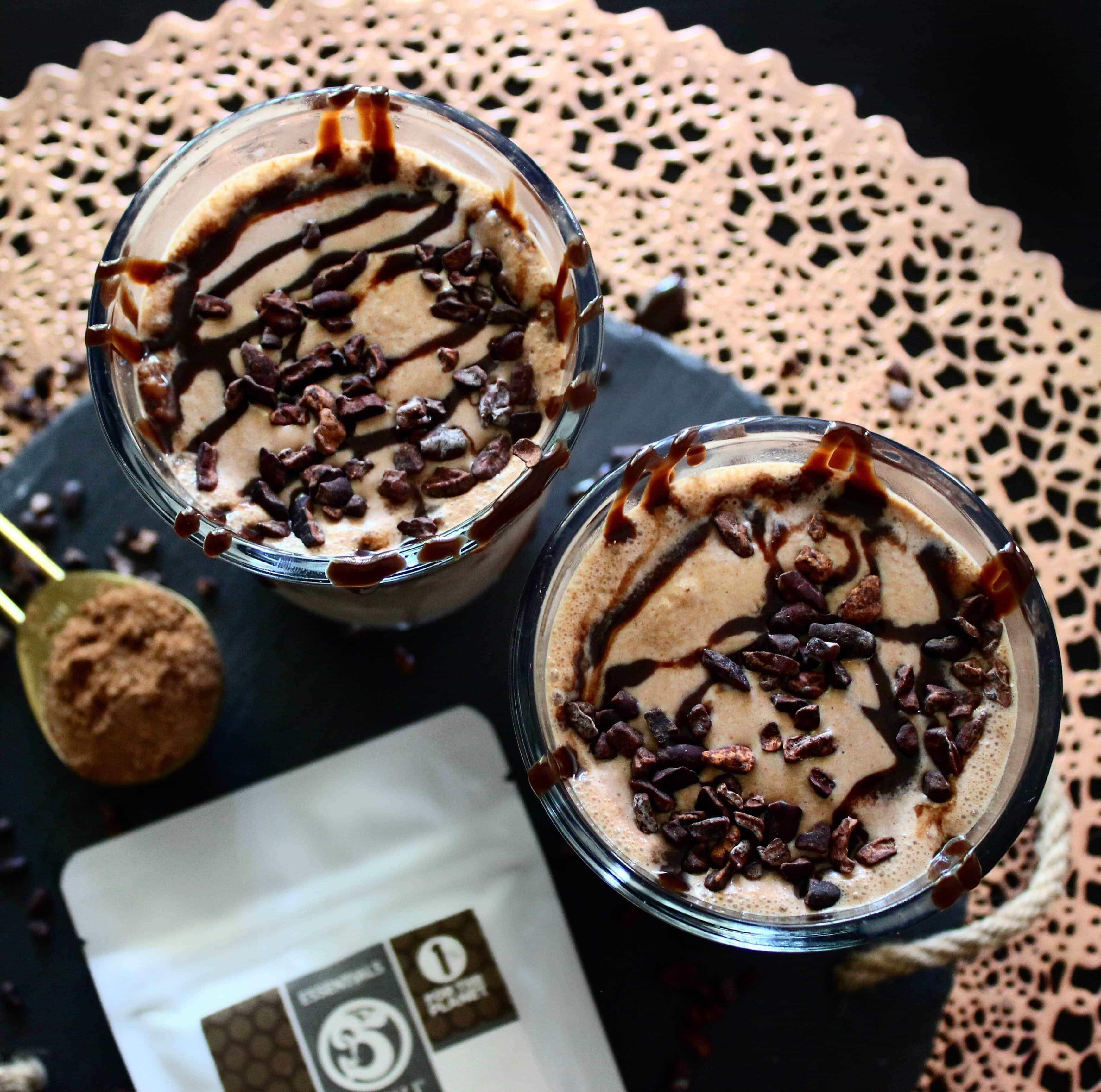 Our Triple Chocolate Vegan Protein Shake containing Boku Super Protein, Boku Coco Love Hot Chocolate Powder, and Boku Super Cacao Nibs will give you a serious boost of energy while satisfying that chocolate craving!

Prep Time: 5 min.
Yields: 2-3 Servings

Ingredients:

- 2 scoops Boku Super Protein Chocolate
- 2 scoops Boku Coco Love
- 1 tbsp unsweetened cocoa powder
- 2 cups organic almond milk
- 2 frozen bananas
- 4 dates
- 1/2 tsp ground cinnamon
- organic chocolate syrup, for topping
- Boku Super Cacao Nibs, for topping

Directions:

1) Place all the ingredients in a blender and blend until smooth.

2) Pour into tall glasses and top with chocolate syrup and Boku Super Cacao Nibs. Enjoy!