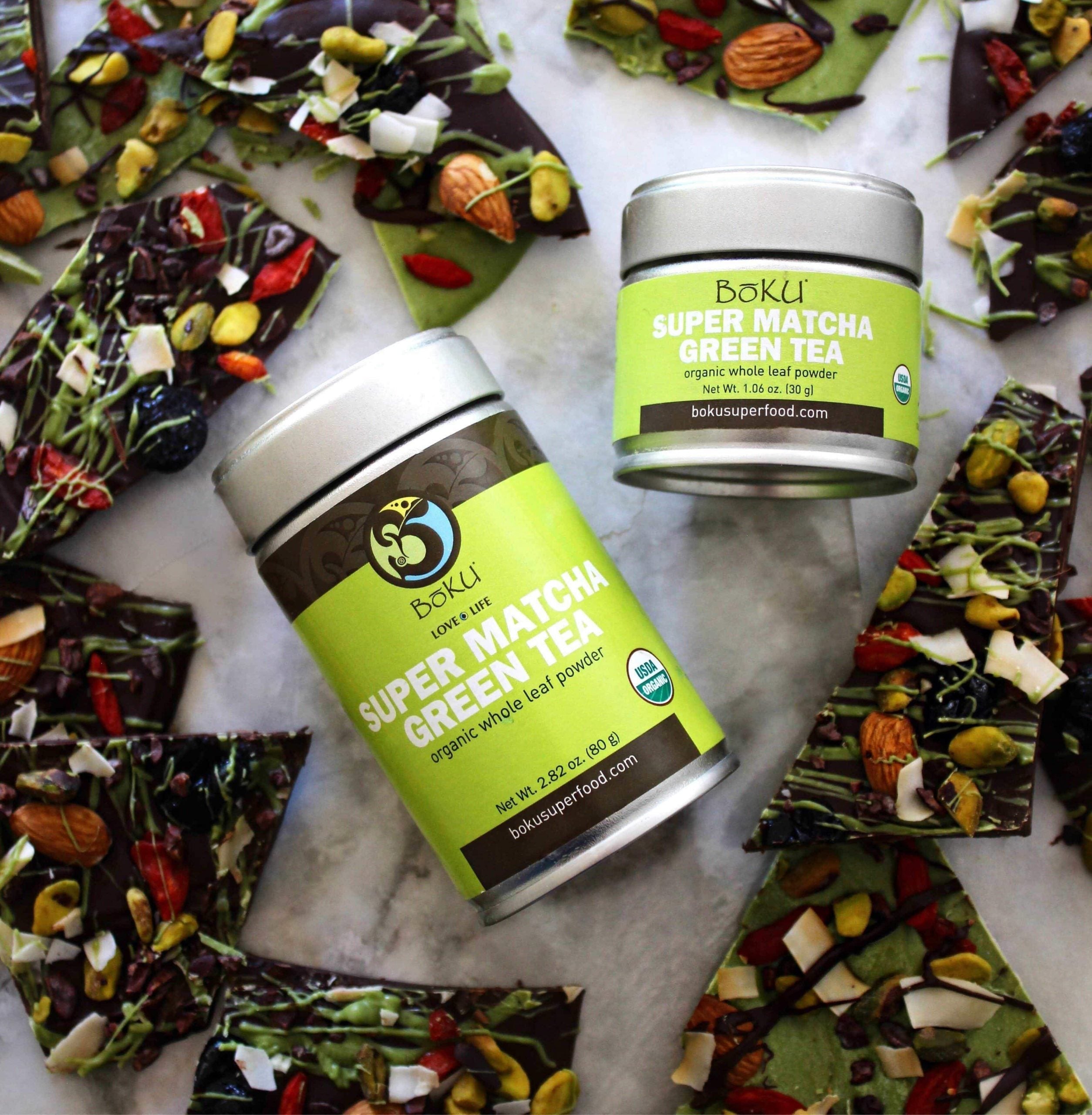 7 oz organic dark chocolate or 72% cacao bar, chopped
7 oz organic white chocolate, chopped
1 tbsp Boku Super Matcha
handful dried goji berries
handful whole raw almonds
handful shelled pistachios
handful Boku Harvest Cranberries
handful Boku Toasted Coconut Chips
handful Boku Cacao Nibs
Line 2 baking sheets with parchment paper. Melt the dark chocolate, either in a bowl over a pan of gently simmering water, or in short bursts in the microwave; don't let the chocolate get too hot.
Melt the white chocolate in the same way in a sperate bowl. Stir the matcha powder into the white chocolate. If the chocolate becomes too thick, give it a couple of seconds in the microwave to re-melt it.
Pour the dark chocolate onto one of the prepared baking sheets, reserving a couple tbsp for drizzling over the white chocolate. Do the same with the matcha white chocolate on the other baking sheet. Use the back of a spoon to spread chocolates out into a rough rectangle.
Drizzle the opposite colored chocolate over each rectangle, then scatter the goji berries, almonds, pistachios, cranberries, coconut chips, and cacao nibs, over the top. If desired, drizzle more of the remaining opposite chocolate. Set aside for a couple of hours at room temperature, or 20 minutes in the fridge until the chocolate has set. Then use a sharp knife to chop the slab into rough pieces. Store in an airtight container.