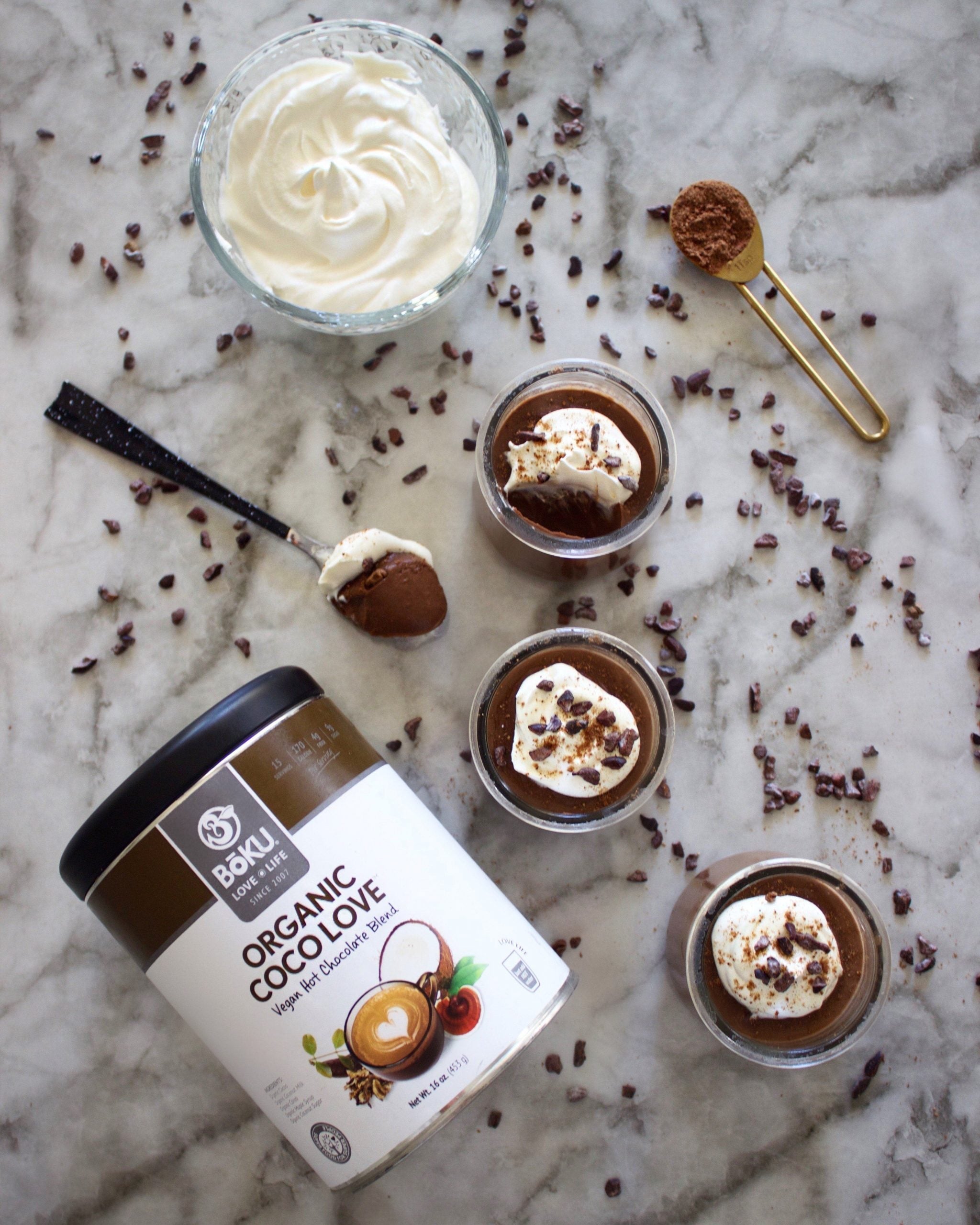 1 (12 ounce) packaged organic extra firm tofu, pressed dry and cubed
1/2 cup canned coconut cream
3 tbsp Boku Coco Love
1/2 cup unsweetened cocoa powder
1 tbsp vanilla extract
1/4 cup real maple syrup
whipped coconut cream, for topping
Add tofu, coconut cream, Boku Coco Love, cocoa powder, vanilla, and maple syrup to a food processor. Pulse until smooth and creamy. Taste, adding more maple syrup if needed to sweeten.
Pour the mixture into glass custard cups. Press a piece of plastic wrap over the custard. Transfer to the fridge and chill for at least 4 hours, or overnight. Serve chilled topped with vegan whipped cream.