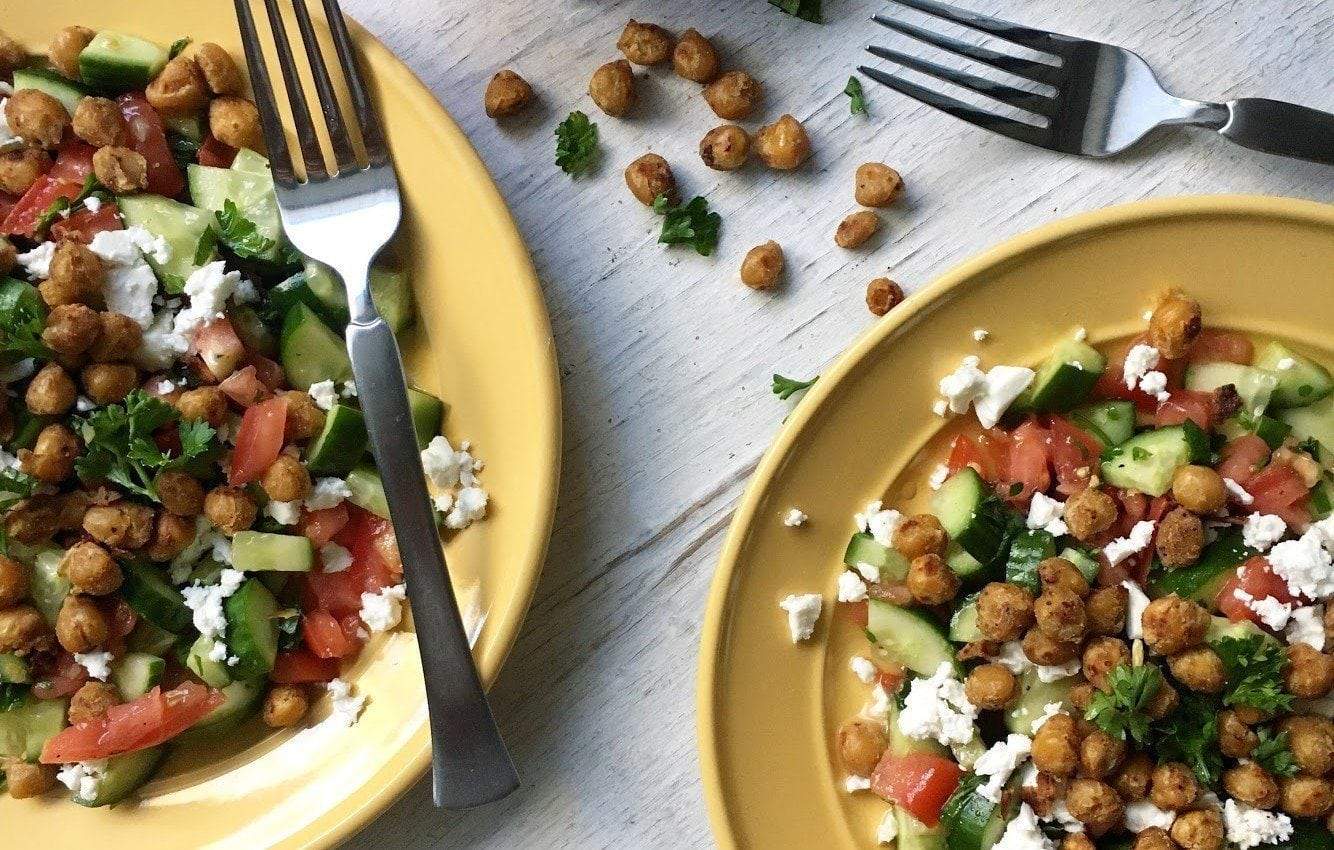 1 count 15 oz. can Cooked Chickpeas, rinsed & drained 1/2 scoop Boku Super Shrooms 2 tsp olive oil 1/4 tsp ground coriander
1/4 tsp ground cumin
1/2 tsp sea salt, plus more to taste
1 tsp red wine vinegar
3 count medium Persian cucumbers, chopped
1 tbsp Boku Superfood
2 count medium heirloom or Roma tomatoes, roughly chopped
1/2 cup flat leaf parsley, chopped
1/2 cup mint leaves, chopped
2 tsp olive oil
1 tsp fresh lemon juice
1/2 cup crumbled feta
sea salt & pepper to taste
In a large frying pan, heat olive oil, coriander, cumin, and Boku Super Shroom powder over medium heat. Add chickpeas and stir to coat. Sprinkle with sea salt and cook until no liquid remains, stirring occasionally until chickpeas begin to brown. Add red wine vinegar and stir to coat. Continue to pan-fry until the chickpeas become as toasty as you'd like.
In a large mixing bowl, combine chopped cucumbers, tomatoes, parsley, mint, and Boku Superfood. Drizzle with olive oil and lemon juice, and toss to combine. Add crumbled feta and gently stir. Finish with sea salt and pepper to taste. Top with crispy chickpeas.