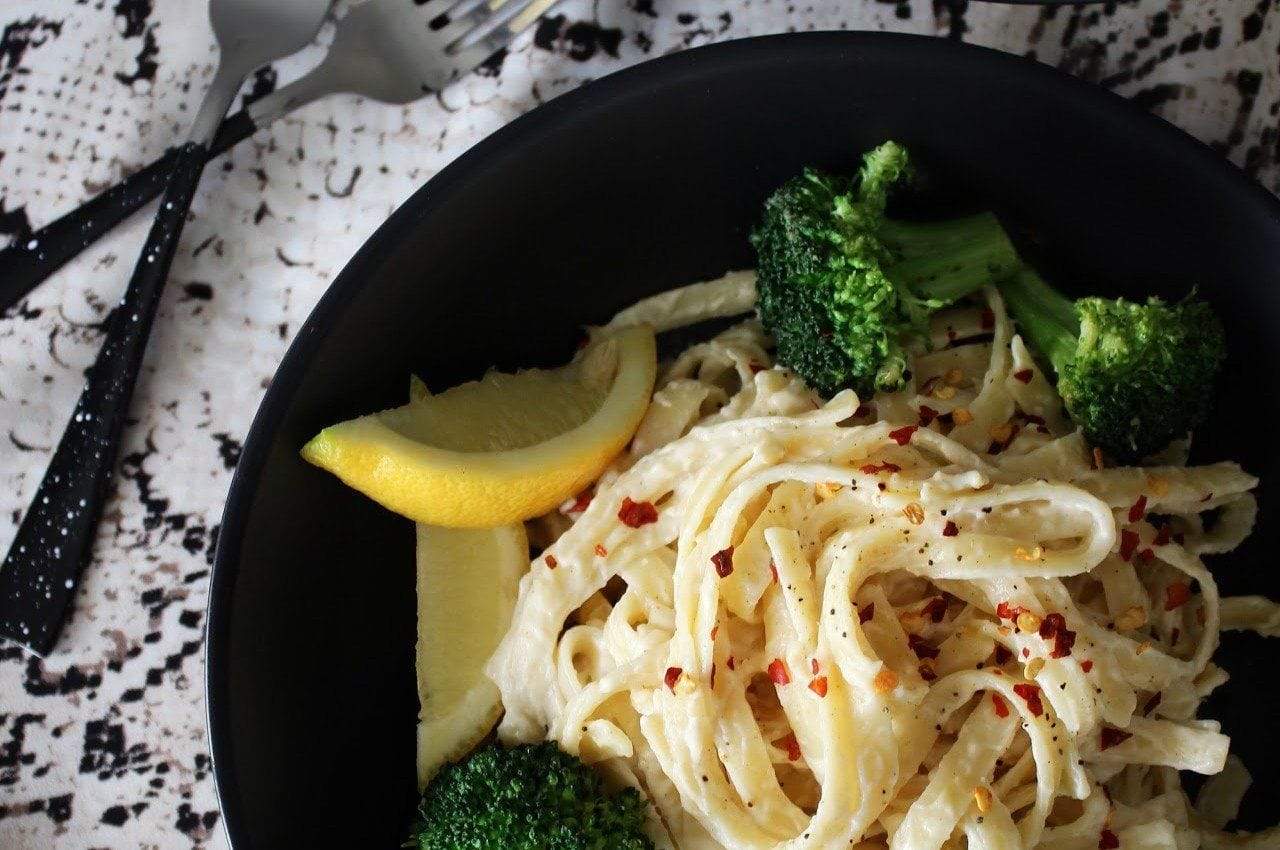 Organic, gluten-free fettuccine noodles, cooked
1 1/2 cups organic cashews, soaked at least 3-4 hours or overnight
2 scoop Boku Super Shrooms Powder
4 tbsp organic lemon juice
2 count garlic cloves
2 tbsp chickpea miso paste
1 cup filtered water
3 tbsp organic extra virgin olive oil
1 tsp Dijon mustard
salt and pepper
2 cups steamed broccoli, for serving
lemon, for serving
red pepper flakes, for serving
Drain and rinse the cashews. Add the cashews, Boku Super Shrooms, lemon juice, garlic, miso paste, olive oil, mustard, salt, pepper, and water into a food processor or high-speed blender, and blend for at least a minute.
Add mixture to a saucepan. Over medium heat, warm until just starting to bubble.
Pour sauce over drained, cooked pasta and toss to coat evenly. Serve with steamed broccoli, red pepper flakes, and lemon slices.