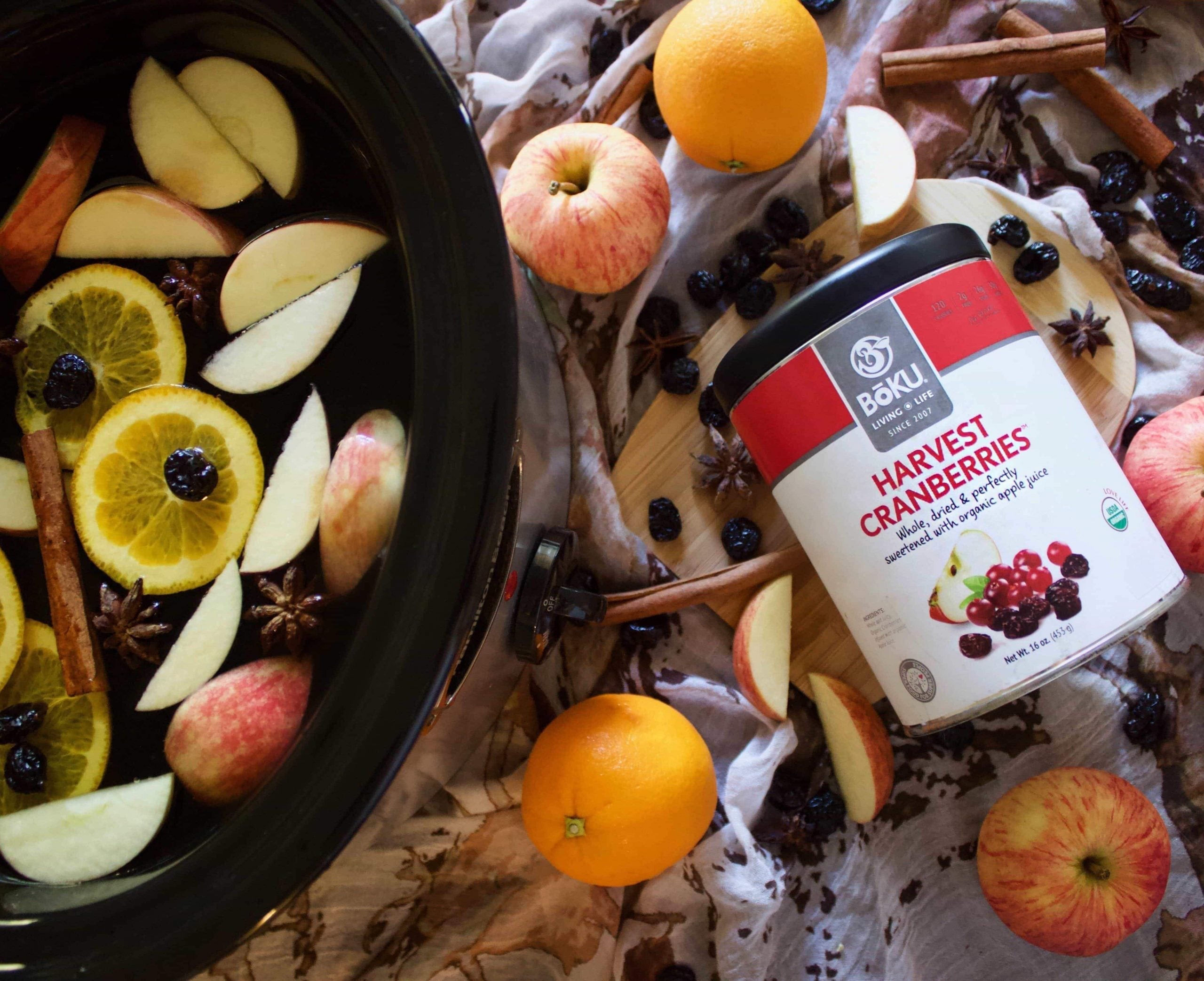 5 apples, cored and sliced
2 navel oranges peeled and cut into wedges
3/4 cup Boku Harvest Cranberries
5 cinnamon sticks
2-4 star anise (optional)
6 cups water
more fruit & cinnamon sticks for serving
Add all of the ingredients to a slow cooker and stir. Cook on high for 4 hours.
Turn off the slow cooker. Mash up the ingredients. Strain out the liquid using a sieve, cheesecloth, or a nut milk bag. Discard the fruit solids.
Serve with cinnamon sticks, more sliced fruit, and cranberries.