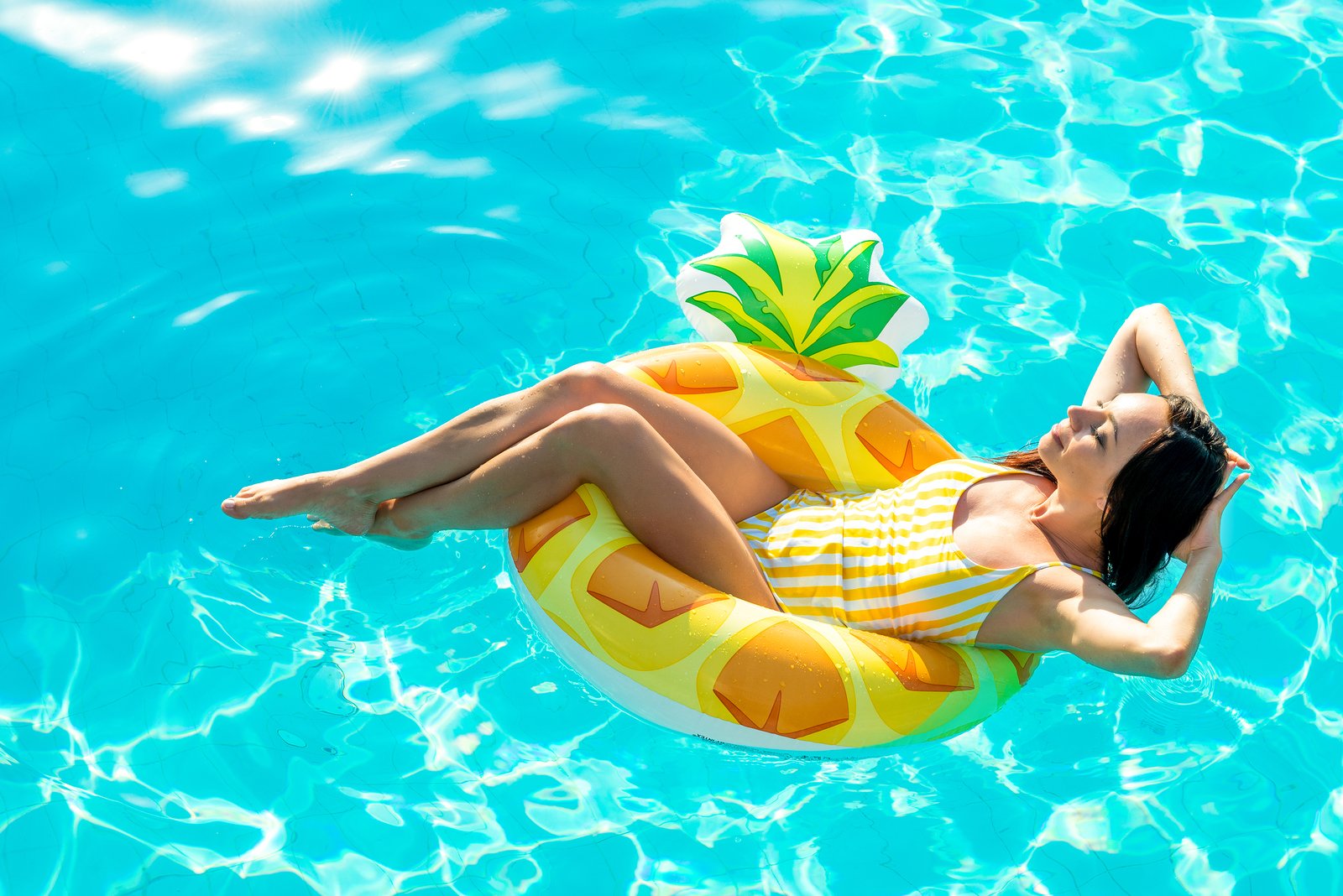 With the passing of Memorial Day comes another summer season. This summer will perhaps be the most unusual one we'll ever experience. For some of us, a trip to the beach will be just that, a regular rite of passage with the family. However, some of us in certain states won't be able to swim in the community pool or go boating in the local river or lake. But not even a health crisis can change one fixture about summer: the urge to lose weight. 
So without further ado, here are our favorite, easy weight loss tips for summer. 
Lose Weight This Summer With Intermittent Fasting
Are you not doing intermittent fasting yet? If you want to get leaner this summer, do it. And stick to it. It's the easiest way to manage your weight. 
Also called "time-restricted feeding", intermittent fasting (I.F.) seems like a trend that's going to stick around. Unlike fly-by-night fad diets of the past, I.F. is sustainable. It works because it doesn't really restrict what you eat so much as limits when you can eat. 
(Within reason, of course. Obviously, superfoods are going to help you reach your goal weight and achieve your ideal body image better than fast food.)
Those of us at Team BōKU practice what we preach. And we've found that doing the following method of I.F. yields the best results, and is the easiest to follow:
Step 1: Finish eating your dinner by 8 p.m.


Step 2: Do not eat or drink anything with calories until at least 8 a.m. the following day. 
(For the first week, try I.F. for 12 hours. During the second week, increase your fasting window to 14 hours. See if you can go 16 hours in subsequent weeks. If 16 hours is too difficult to maintain, cut back to 14 hours; the important thing is to go at least 12 hours.)
Step 3: At night, if you're tempted by cravings, have a glass of water with a squirt of lemon juice or non-caloric herbal tea. (Love sipping on green tea? BoKU Super Matcha Green Tea is calorie-free and contains just 34 mg of caffeine but also contains the relaxing amino acid, L-theanine.) 
Step 4: In the morning, before breaking your fast, keep your energy up by supplying your trillions of cells with Dead Sea Minerals. The 56 trace minerals serve as spark plugs for the mitochondria (the energy center of your cells).

Step 6: Gently wake up your stomach by breaking your fast with Superfood powder. Fasting will shrink your belly so you don't want to break the fast with a large meal. What better way to wake up your digestive system than by flooding your cells with 55 superfood ingredients?
Step 7: Make your morning Superfood powder green drink a complete meal by adding a scoop of Super Protein, hands down, the best-tasting, most nutritious plant-based protein powder on the planet!
Step 8: If you're a morning coffee or green tea drinker add some anti-inflammatory spices and herbs and combine the ingredients in a blender. Add Super Shrooms, turmeric, black pepper (which helps your body absorb turmeric), ginger powder, cinnamon, and a dash of cayenne pepper. Use a natural zero-calorie sweetener such as stevia or Monk Fruit extract, or a low-glycemic sugar like coconut palm nectar. For extra calories and to dampen the jittery effects of the caffeine, add a little natural fat to the blender such as grass-fed butter, coconut cream or seed butter. 
Step 9: Eat only 1-2 large meals. And remember to only consume calories during your 8-12 hour eating window. 
Step 10: After a few weeks or so, treat yourself to some new slimmer clothes. You'll need it.
Intermittent Fasting Tips For Summer 
Remember, if you're feeling hungry during the time you're allowed to eat calories, then by all means, eat! That's the beauty of intermittent fasting. It doesn't matter if you eat a second serving of lunch or a snack, so long as you're not eating during the 12-16 hour fasting window. There's not nearly as much of a need to worry about overeating so long as you only eat and drink anything with calories during the 8-12 hour calorie-consuming window. 
But if you do have an urge to snack in summertime, treat yourself to Mother Nature's most delicious and antioxidant-rich berries. Satiate your appetite with nuts and seeds as well.
Accelerate Your Summer Weight Loss By Eating Earlier In The Day
If you really want to maximize your weight loss potential, try finishing your calorie consumption much earlier in the day, e.g. finish eating and drinking anything with calories by 4 or 5 p.m. This study suggests that early time-restricted feeding is the best for several metabolic factors.
You don't have to be religious about early time-restricted feeding. Try it once or twice a week. And if you need one cheat day a week with intermittent fasting in general, no problem. Remember, nothing is a quick fix. But if you start doing intermittent fasting now, by the 4th of July holiday, you'll likely see some very positive, noticeable results. 
And hopefully, you can show those results off at your pool—preferably, of course, without a mask.