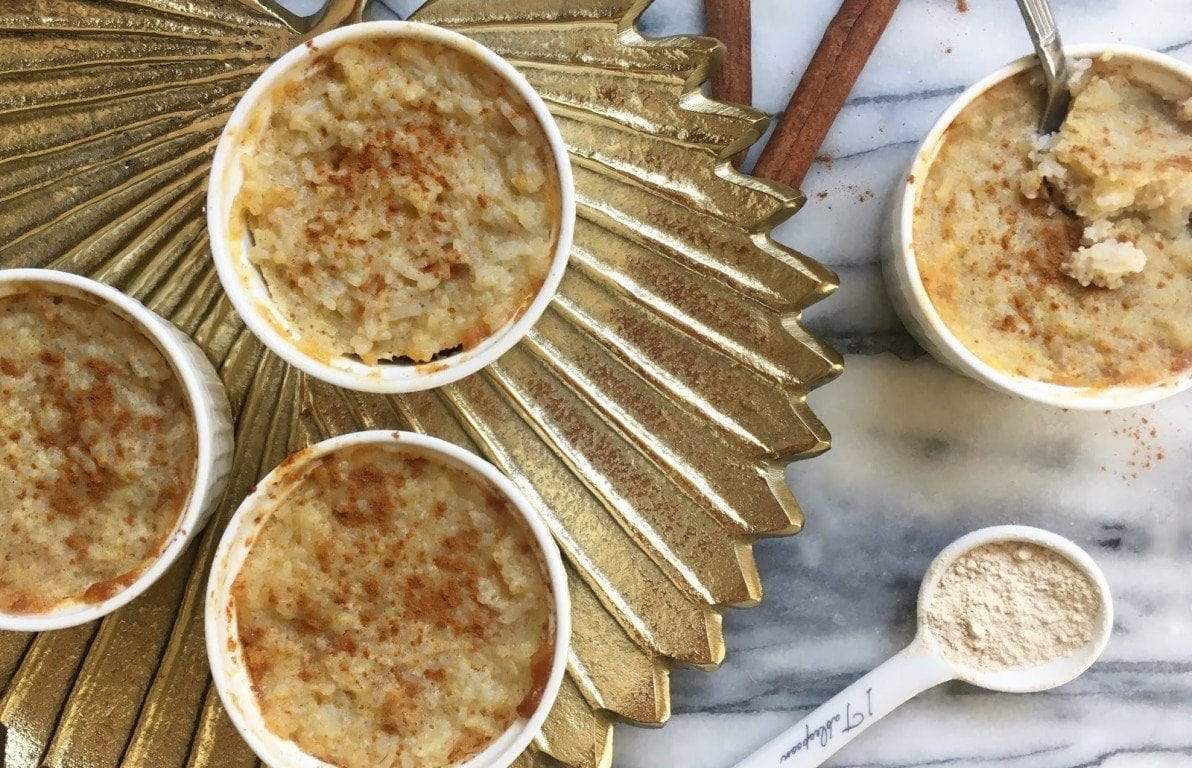 4 count eggs
3/4 cup sugar
3 cups milk
1 cup heavy cream
1 scoop Boku Super Protein
1 1/2 tsp cinnamon
3 cups cooked, cooled rice (leftover rice works great!)
Preheat oven to 350 degrees F. Beat the eggs and sugar together. Slowly pour in the milk and cream and mix well. Add the vanilla, Boku Super Protein, and cinnamon, mix well.
Add the rice and stir to combine. Pour mixture into a greased 9×9 casserole dish or smaller individualized serving dishes.
Place the filled casserole dish inside a larger, oven-proof dish. Add about 2 inches of water to the larger pan (or enough to fill about halfway up the side of the rice pudding dish). This method will help the pudding to have a custard texture. If using a 9×9" bake for 30 minutes. Gently stir. Bake for an additional 30-45 minutes or until the top is set and a knife inserted comes out clean. If using smaller, individualized pans, bake for 20-30 minutes.
Stir. Bake for another 15-30 minutes, or until set. Serve warm.