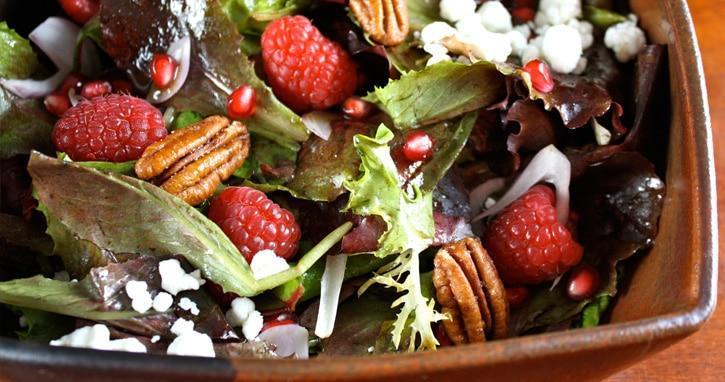 3 tbsp Balsamic Vinegar
1 tsp Raw Honey
1 tsp Dijon Mustard
1 scoop BõKU® Super Food
3/4 cup Extra Virgin Olive Oil
Sea Salt & Black Pepper, to taste
In a bowl, whisk together the balsamic vinegar, honey Dijon, Boku and a pinch of salt. Let rest 5 minutes to full hydrate the Boku.
Slowly whisk in the olive oil until completely emulsified. Correct seasoning.
Toss dressing with mixed greens, raspberries, pomegranate seeds, slivers of shallot, pecans and crumbled goat cheese as a suggestion.