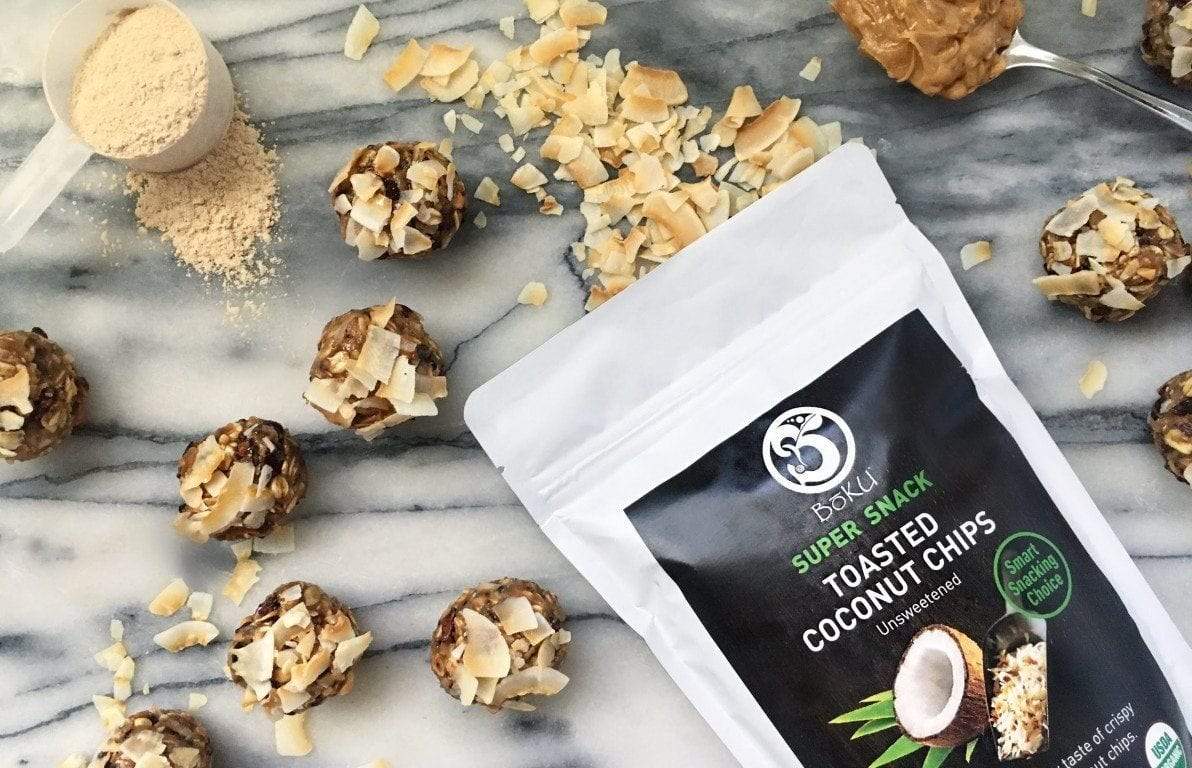 1 cup rolled oats, raw
2/3 cup coconut flakes
1/2 cup organic peanut butter
1/2 cup Boku Toasted Coconut Chips
1/2 scoop Boku Super Protein
1/2 cup Boku Super Cacao Nibs
1/3 cup agave nectar
1 tbsp chia seeds
1 tsp vanilla extract
1/2 tsp ground cinnamon
Stir all ingredients together except for Boku Toasted Coconut Chips in a medium bowl until thoroughly mixed.
Cover and let chill in the refrigerator for 30 min.
Once chilled, form the dough with your hands into 1″ in diameter balls. Then, rolls balls in a tiny bit more agave and dip into Boku Toasted Coconut Chips as desired. Store in an airtight container and keep refrigerated for up to 1 week.