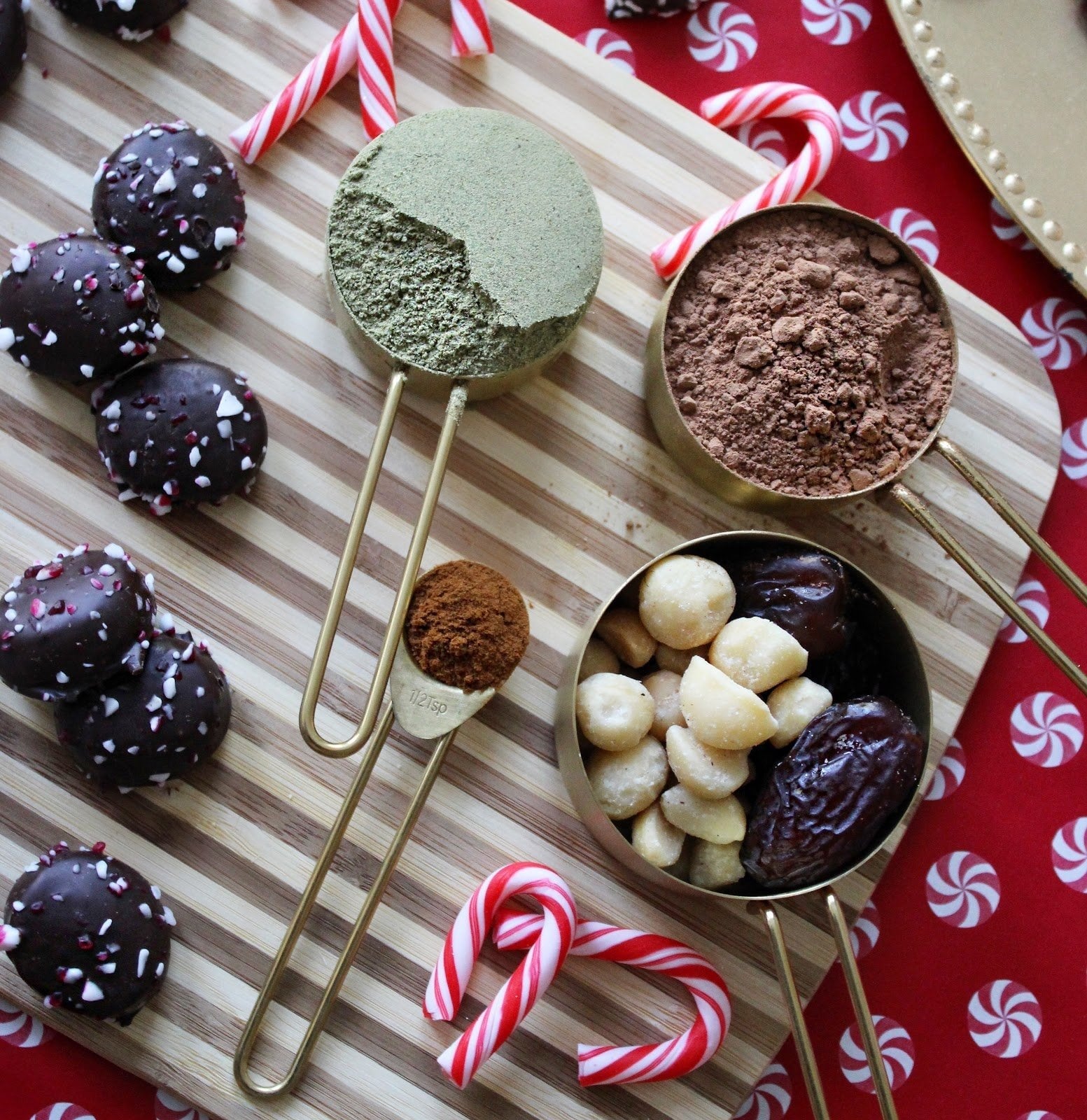 15 count Medjool Dates, pitted
2 cups Raw, Unsalted Macadamia Nuts
1/4 tsp Sea Salt
1/3 cup Cocoa Powder
1/4 cup BõKU® Super Food
1/4 tsp Ground Cardamom
1/2 tsp Cinnamon
1 tbsp Raw Honey or Agave Nectar
1 tsp Natural Vanilla Extract
1/4 cup Finely Chopped Candied Ginger (or Dried Apricots or Golden Raisins)
12 cup Shredded Unsweetened Coconut, Cocoa Powder or Sesame Seeds for coating
Optional- dark chocolate chips for melting
Process the macadamia nuts with the sea salt until fine in a processor fitted with the steel blade – take care not to process to a paste.
Add dates and process to combine well. Add cocoa powder, Boku Superfood, cardamom, cinnamon, honey or agave and vanilla. Process until a uniform mixture.
Add in the ginger and pulse until just combined – nice to leave pieces for texture.
Add mixture into a bowl. Form small bonbons (1-2 tablespoons) by squeezing and rolling the mixture between your palms.
Roll bonbons in the coconut, cocoa, peppermint or sesame seeds to coat. To really take these over the top, dip bonbons into melted dark chocolate and then roll in toppings. Bonbons keep well one week refrigerated (great cold!), freeze up to three months.