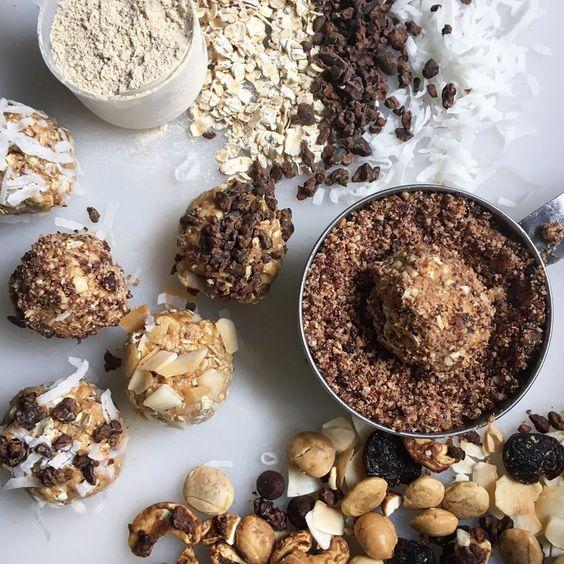 1/2 cup Soft, Pitted Dates
1/2 cup Raw Almonds
1/4 cup Unsweetened Cocoa Powder
1 tbsp BõKU Matcha Tea
1 tbsp Unsweetened Almond Milk
1 cup Coconut Shavings (or you can use BõKU Toasted Coconut Chips!)
1 cup BoKU Trail Mix & Cacao Nibs (optional topping)
Add dates and almonds to the food processor and blend until the ingredients turn into a sticky, dough-like ball.
Break up the mixture and add the cocoa powder, non-dairy milk and BõKU matcha tea.
Blend until all ingredients have been combined and turn into a sticky, dough-like ball. Roll the mixture into 10 small balls with your hands.
In a large bowl with the coconut shavings, roll each ball until covered with coconut. If desired, you can also blend up Boku Cacao Nibs and Boku Trail Mix until it is in small pieces and use as a topping as well. Place on sheet of parchment paper.
Store in refrigerator for up to 2 weeks or longer in freezer.