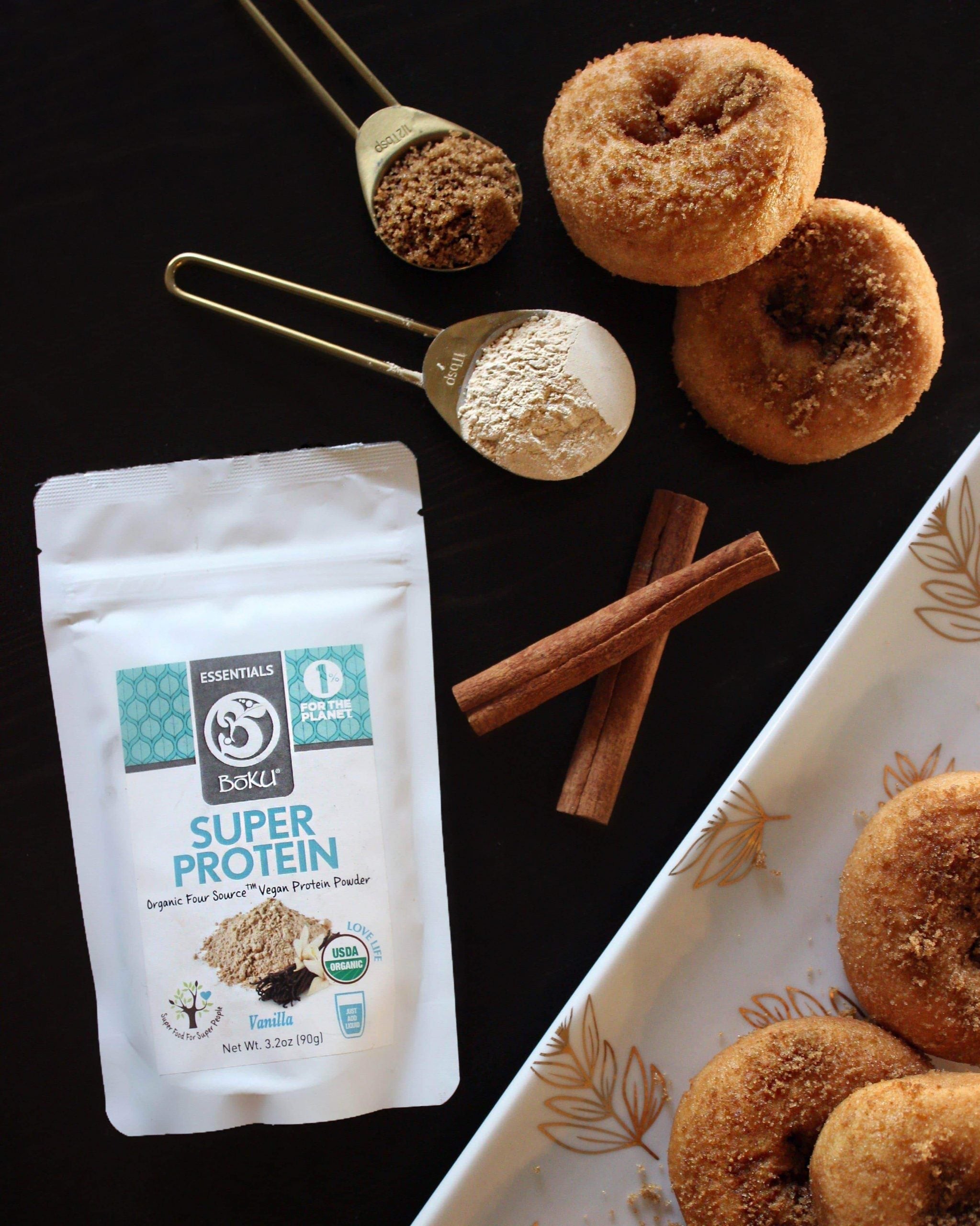 ½ cup whole wheat flour
1 scoop Boku Super Protein
¼ cup granulated stevia
1 tsp baking powder
1/2 tsp cinnamon
1 large egg
½ cup plain nonfat Greek yogurt
3 tbsp milk
Cinnamon Sugar Topping:
2 tsp ground cinnamon
3 tbsp brown sugar
olive oil cooking spray
Preheat oven to 350. Add flour, Boku Super Protein, stevia, baking powder, and cinnamon to a bowl. Mix. In a separate bowl; add egg, Greek yogurt, and milk. Mix.
Add dry ingredients to wet and gently fold together until a smooth batter is formed. Spoon batter into a large ziploc bag. Spray a donut pan with nonstick spray. Cut the end off the bag and pipe batter into donut pan. Bake for 10 minutes or until a knife comes out clean. Let cool for a few minutes then transfer to a wire rack to cool.
Mix cinnamon and sugar in a bowl large enough to put a donut in. Spray donuts with olive oil spray. Dip donuts in cinnamon sugar mixture on each side to evenly coat. Enjoy!