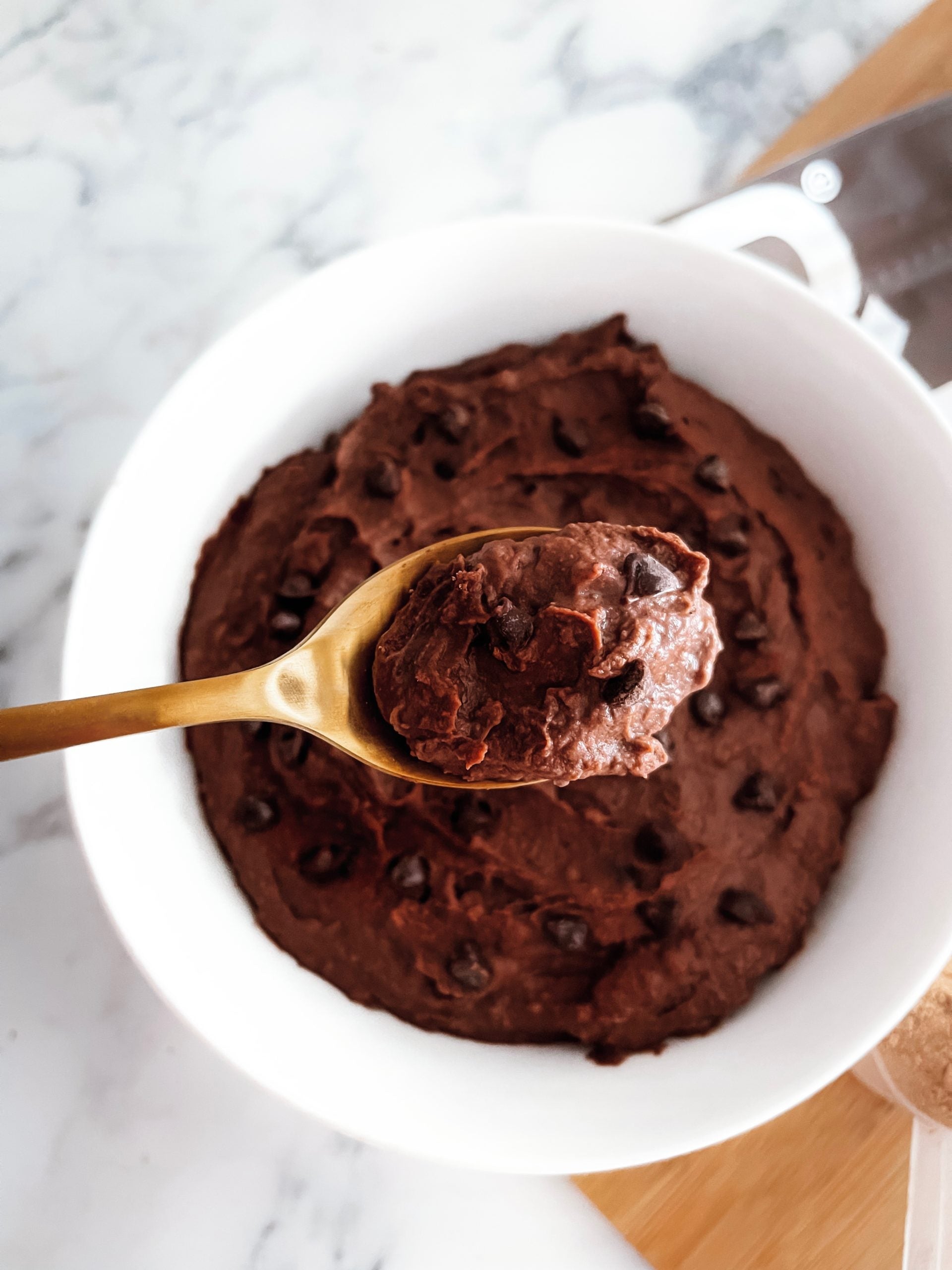 2 Scoops Boku Chocolate Super Protein powder
1/2 cup canned pumpkin (brownie batter does not taste like pumpkin when finished, this is for texture!)
4 tbsp granular sugar substitute
2 tbsp unsweetened cocoa powder
1 tbsp Boku Coco Love (optional)
1/4 cup sugar-free syrup (or any sticky sweetener of choice) pinch of salt
handful of vegan chocolate chips
Combine all of the dry ingredients in a bowl and whisk together.

Add in the canned pumpkin & syrup, then mix it all together with a silicone spatula. It's going to be thick, so continue stirring until a batter begins to form.

Put your brownie batter in the fridge to fully cool & thicken for at least one hour. For even better results, let the brownie batter sit covered in the fridge overnight.

When ready to eat, top with some chocolate chips or get creative with your own toppings. Enjoy!