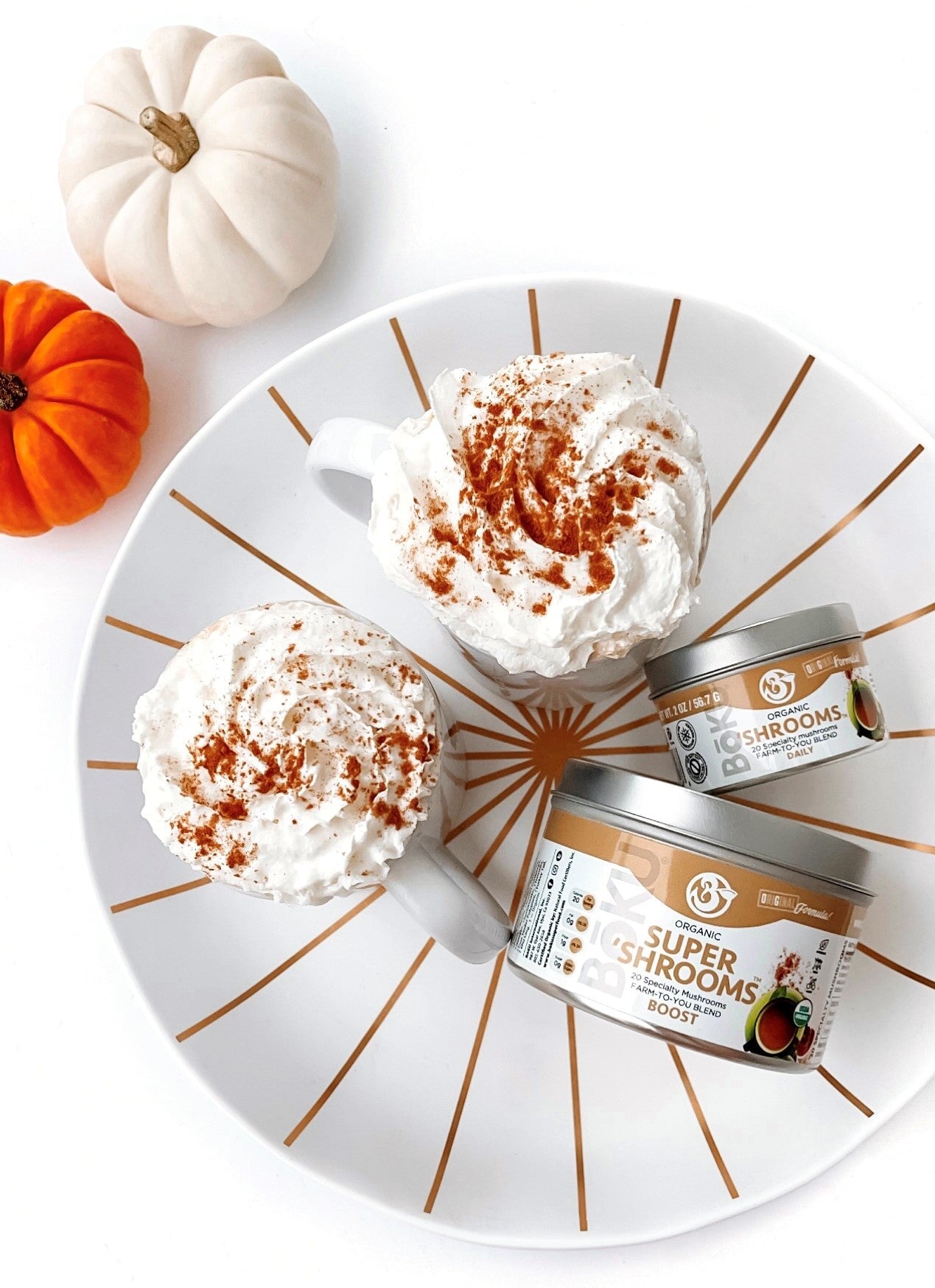 2 cups organic coconut or almond milk
1/4 cup water
1/4 cup organic pumpkin puree
1/2 tbsp maple syrup or honey
1/2 tsp cardamom
1/2 tsp vanilla
1/4 tsp ground ginger
a pinch of ground cloves
2 tsp Boku Super Shrooms powder
coconut whipped cream and cinnamon for topping
In a medium saucepan, bring coconut milk & water to the desired temperature.
Add all the ingredients and whisk until it is fully combined. Ladle into cups and top with whipped cream and a sprinkle of cinnamon. Fall heaven in a mug. Enjoy!