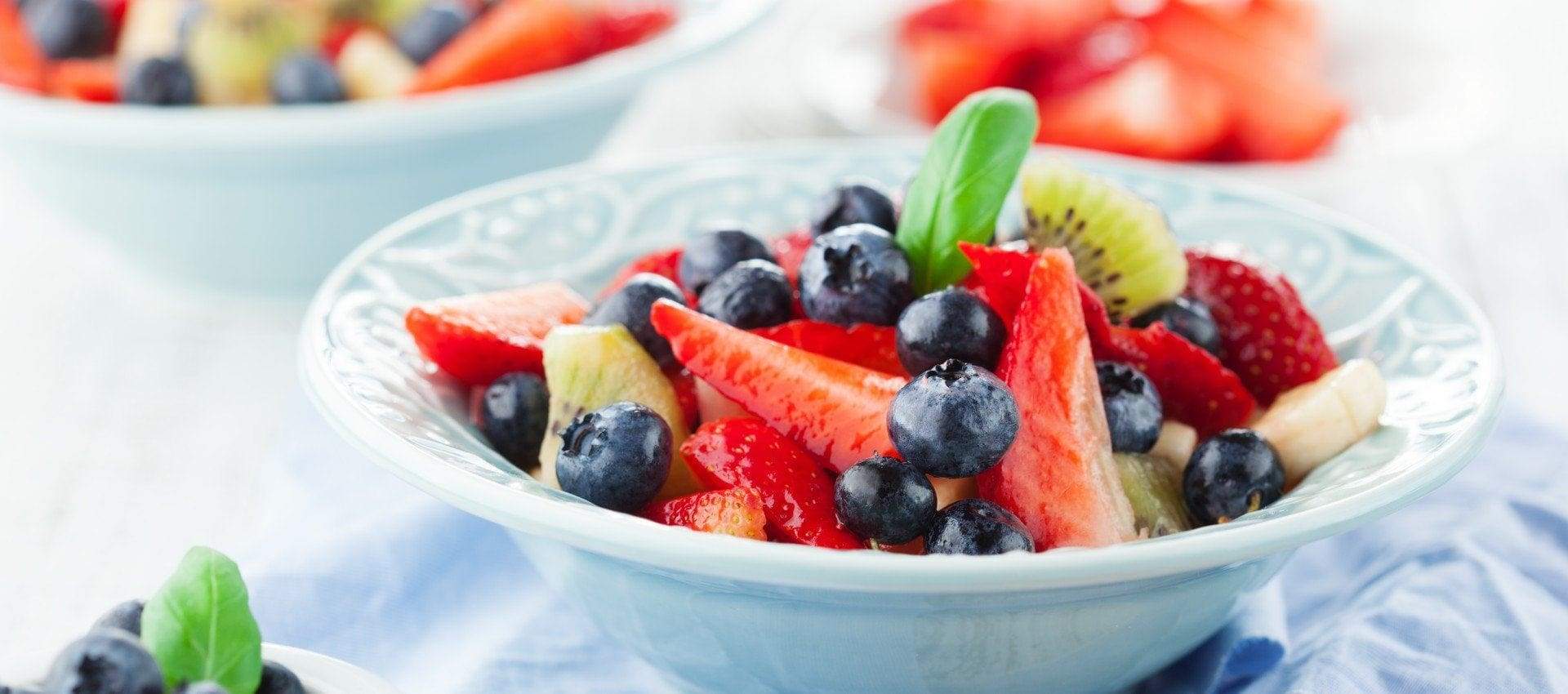 Honeydew Melon, cubed
Cantaloupe, cubed
Pineapple, cubed
Blueberries, whole
Banana, sliced
Strawberries, sliced
Raspberries, whole
Grapes, whole
1 scoop of Boku Super Berries for every 2 cups of fruit
count Juice from one orange
This recipe is very versatile and quick to make if you purchase pre-sliced fruit such as melon and pineapple. If you slice all your own fruit and want to have this delicious healthy snack or breakfast multiple days, store the extra slice fruit and juice together in the fridge for up to 3 days.
You can prepare as much fruit as you like and the amount of Super Berries to add will be determined by 1 scoop for every 2 cups of fruit. Mix together your favorite fruits or the ones listed and add the amount of Super Berries desired before the orange juice.