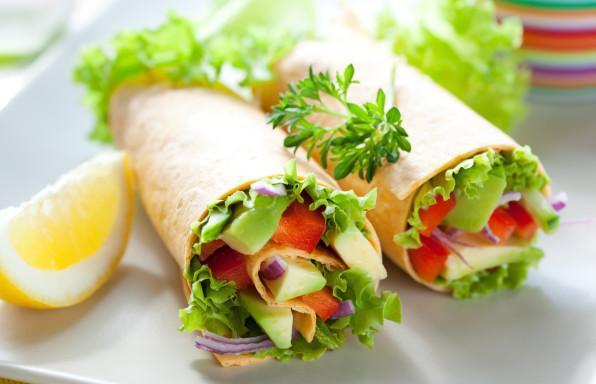 1 count Flatbread Wrap (or tortilla if preferred)
1/4 cup Homemade Super Food Hummus
1 Can count (15 oz) Garbanzo Beans, drained, liquid reserved
1 count Garlic Clove, crushed
2 tsp Ground Cumin
1/2 tsp Salt
1 tbsp Olive Oil
1 scoop (1 Tablespoon) BõKU Super Food
Hummus
In a blender or food processor combine garbanzo beans, garlic, cumin, salt and olive oil and Super Food.
Blend on low speed, gradually adding reserved bean liquid, until desired consistency is achieved.
Wrap
Place your wrap on an equal-sized piece of wax paper or plate. Spread the Homemade Super Food Hummus evenly on the wrap leaving about an inch around the side borders.
Place the romaine leaves with the ruffled ends facing out on each end of the wrap. For presentation, let the ruffled edges hang a little over the edge of the wrap
Evenly spread the veggies over the lettuce leaves. Squeeze the lemon slice over the ingredients evenly. Carefully wrap, then eat!