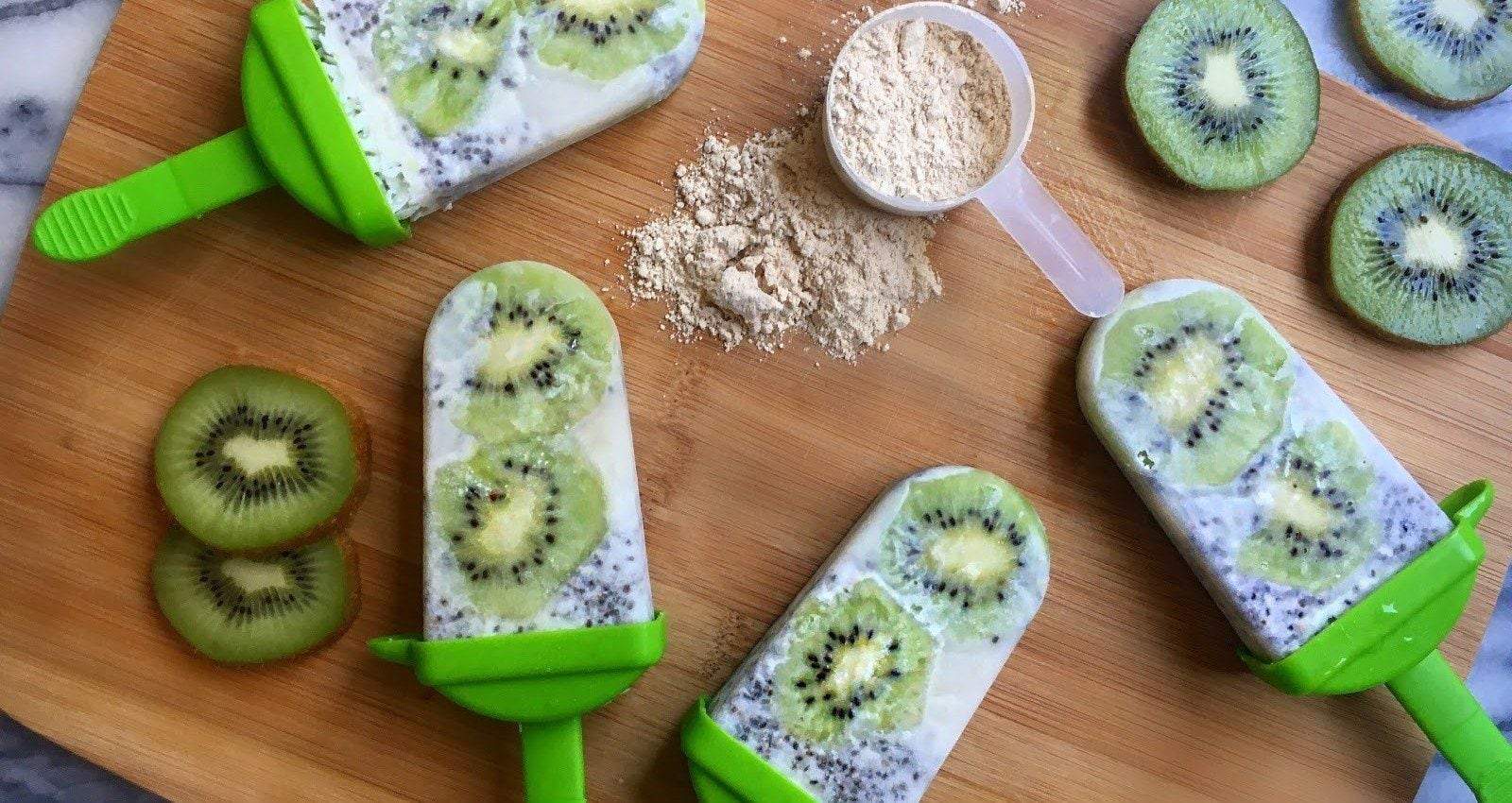 1 3/4 cups canned coconut milk
1 scoop Boku Super Protein
3/4 cup soy milk or other milk
1/4 cup chia seeds
1/2 tbsp agave syrup
3 kiwis, peeled and sliced
Stir together coconut milk, soy milk, Boku Super Protein, chia seeds, and agave syrup.
Place sliced kiwis in popsicle molds. Use chopsticks or the back of a spoon to press kiwi to the sides of the mold.
Gently pour liquid mixture into popsicle molds. Freeze for at least 4 hours until popsicles are solid.