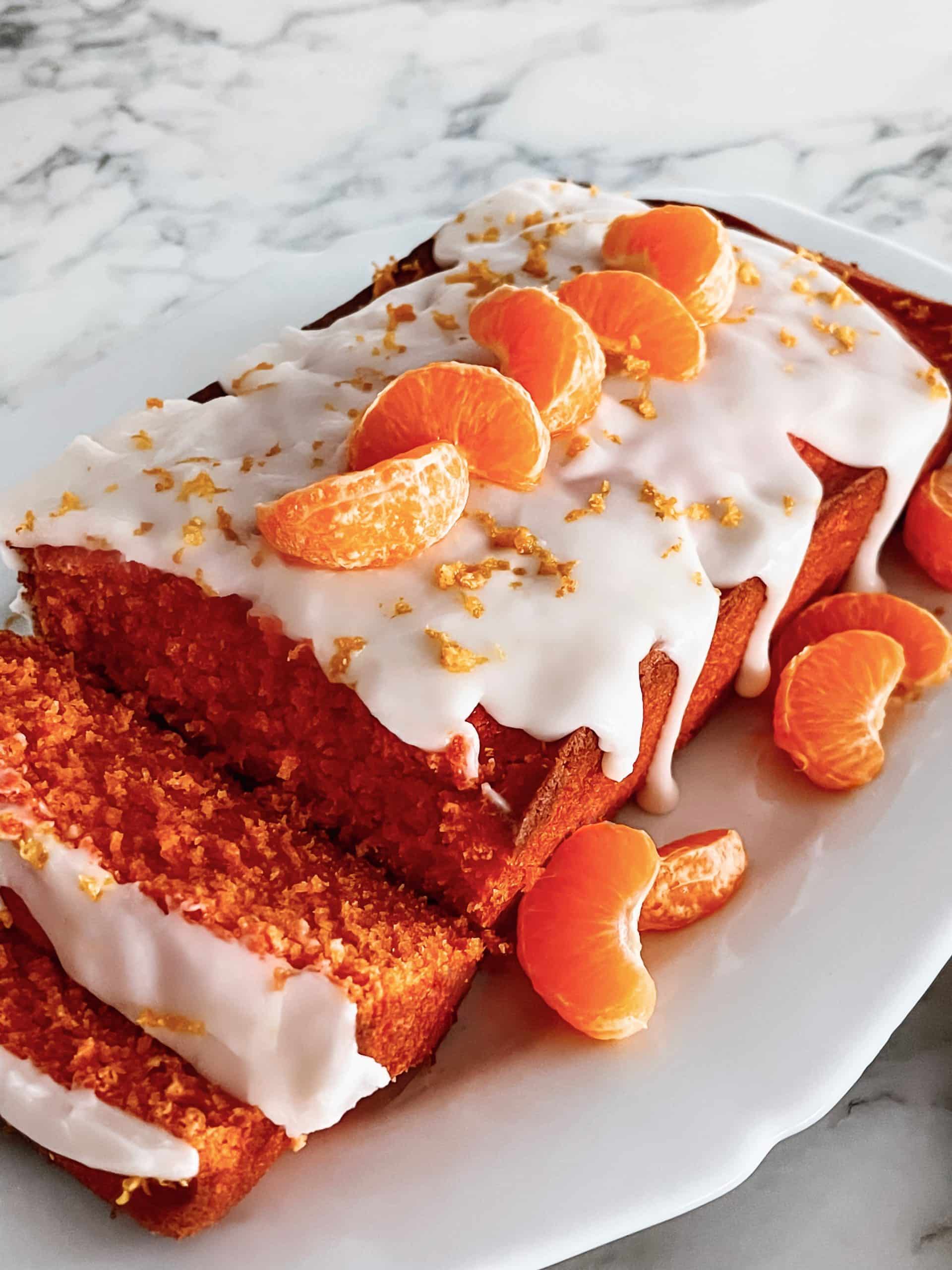 2.5 cups organic flour OR your favorite gluten-free flour
¼ cup Boku Super Protein (save 15% until June 20th with code DAD)
1 tbsp Boku Super-C powder (save 15% until June 20th with code DAD)
2.5 tsp baking powder
¼ tsp sea salt
1 cup coconut sugar OR your favorite natural granulated sugar substitute -- we love Lakanto Granulated Monk Fruit Sweetener (Make sure whatever you use measures out the same as sugar would)
¾ cup plant-based milk of choice
1 tbsp apple cider vinegar
½ cup olive oil
¼ cup orange juice, freshly squeezed
3 tbsp orange zest
1 tsp vanilla extract
L
ORANGE GLAZE (optional)
1.5 cups organic powdered sugar OR your favorite powdered sugar substitute. Lakanto makes a great one!
4 tbsp orange juice, freshly squeezed
mandarin oranges and orange zest for garnish
Preheat oven to 350°F. Grease an 8" loaf tin.
To make the vegan "buttermilk" add the vegan milk and apple cider vinegar to a small bowl, stir and allow to sit for 10 minutes.
Add the flour, sugar, salt, Super Protein, Super-C, and baking powder to a bowl and whisk to evenly mix, set aside. In a separate bowl add the olive oil, orange juice, orange zest, buttermilk, and vanilla extract. Whisk again to combine
Add the wet ingredients to the bowl of dry ingredients and whisk until evenly mixed.
Add the cake batter to the prepared loaf pan and bake for 50-55 mins. Check the cake is ready by inserting a knife or toothpick into it, which should come out clean. Allow the cake to cool in the pan for about 10 minutes before transferring to a cooling rack.
Prepare the glaze by adding the ingredients to a bowl and whisking until smooth. Once the cake has cooled, place a sheet of parchment paper under the cooling rack to catch any icing. Pour the glaze on top of the cake, add more or less depending on your taste. Garnish with orange zest. Slice, serve, and ENJOY!