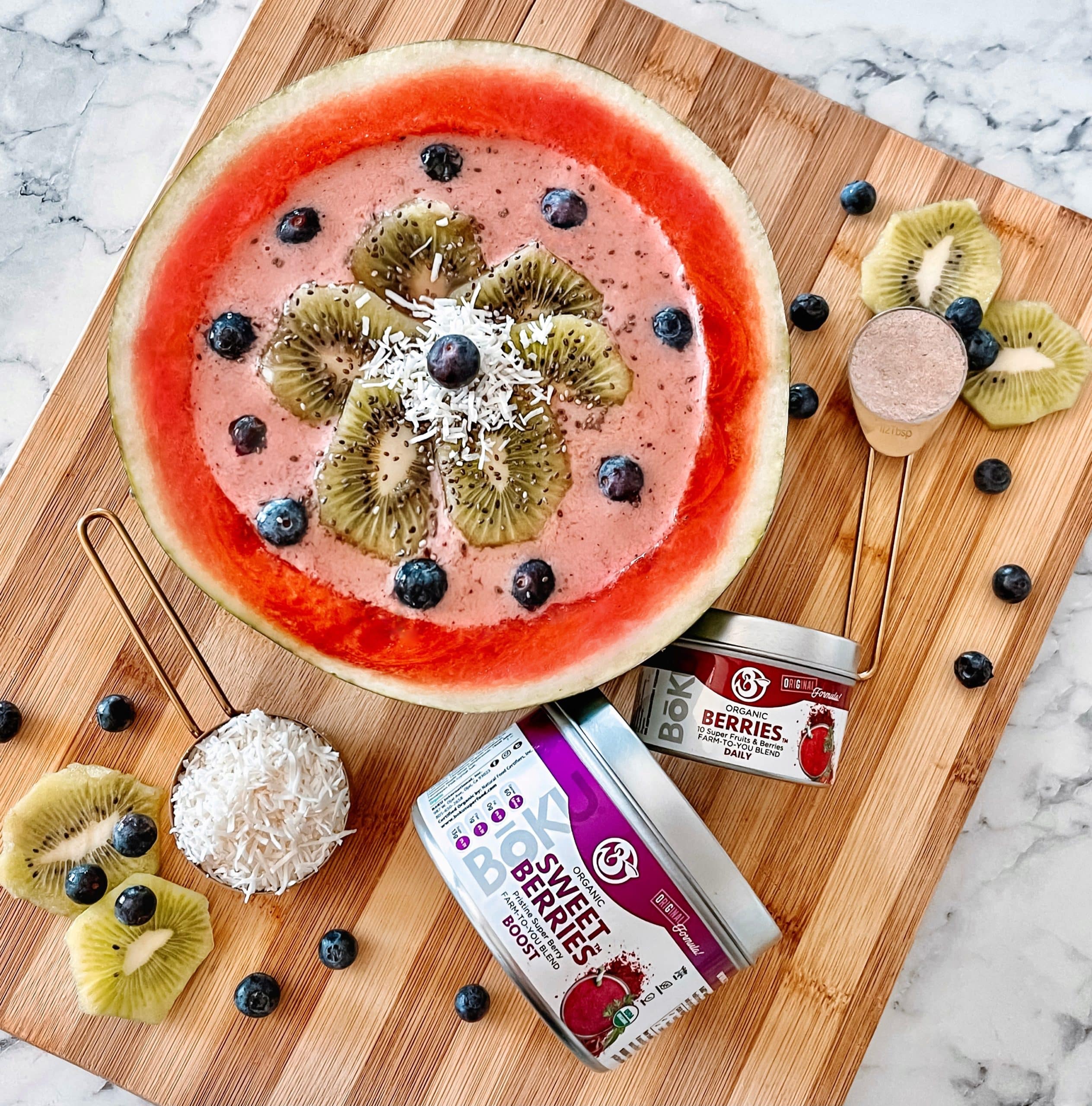 1 small or medium seedless watermelon

1 cup frozen strawberries

1 frozen banana

half cup frozen mango

2 scoops Boku Super Berries powder

splash of coconut water or milk, if needed for consistency
Cut the watermelon in half. Scoop out the insides leaving half an inch of watermelon flesh around the sides.
Add watermelon, frozen fruit, and Boku Super Berries to a large blender. Start blending and add splashes of coconut water until the desired consistency is reached.
Pour smoothie into both halves of the watermelon and top with fresh sliced fruit, chia seeds, coconut flakes, or any toppings of your choice. Enjoy!