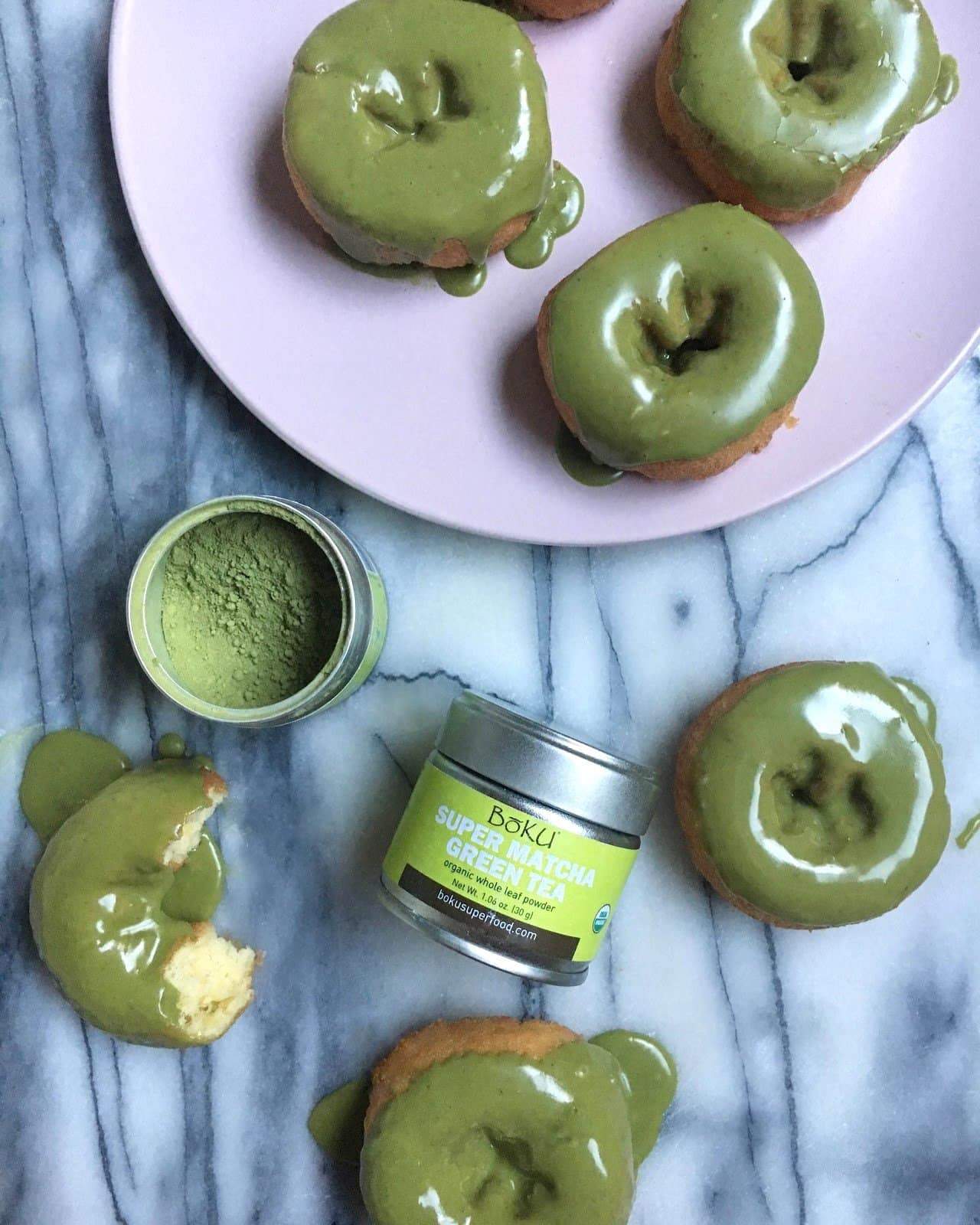 1 1/2 cups Whole Wheat Flour
2 tbsp Sugar
2 tsp Baking Powder
1/4 tsp Salt
1/4 tsp Cinnamon
3/4 cup Almond Milk
1 tsp Raw Apple Cider Vinegar
1 tsp Pure Vanilla Extract
1/4 cup Unsweetened Apple Sauce
1/4 cup Organic Coconut Oil
1 cup Icing Sugar
1 tsp Organic BõKU® Matcha Powder
3 tbsp Almond Milk
Preheat your oven to 350°F and grease a donut pan with coconut oil.
Combine all the dry ingredients in a large bowl. In a separate mixing bowl, combine the wet ingredients. Add the wet ingredients to the dry ingredients. Mix until just combined and a soft dough is formed.
Scoop dough into the pre-greased donut pan and bake in the oven for 12 minutes. Remove from the oven and allow to cool.
Begin making your glaze by mixing the icing sugar, Boku Matcha Green Tea powder and almond milk together.
Once the donuts have cooled, simply dip each donut into the bowl of icing, and set on a cooling rack. Top with sprinkles or organic coconut sprinkles.
Serve at room temperature and store in an airtight container for best results.